Search 17,768 books from this seller
Spotlight book from bingobooks2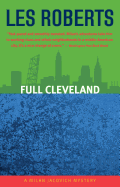 $28.00

add to wishlist
by Roberts, Les
Near Fine in Very Good jacket. Signed by Author(s) #29049, hardback book in near fine condition, unclipped dust jacket is very good, signed by the author #29049.
Featured books from bingobooks2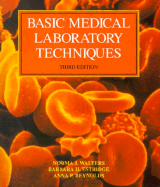 by Walters
$21.00

add to wishlist
Fine. No Jacket. Third edition in fine condition.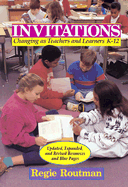 by Routman
$11.00

add to wishlist
Very Good. Current textbook in very good condition highlighted some pages dog-eared updated expanded.
---
The Analysis and Use of Financial Statements more books like this

by White, Gerald I.; Fried, Dov; Sondhi, Ashwinpaul C. other copies of this book

Edition: 2nd Edition Binding: Hardcover Publisher: Somerset, New Jersey, U.S.A. : John Wiley & Sons Inc Date published: 1997 ISBN-13: 9780471111863 ISBN: 0471111864

Description: Near Fine. Second edition textbook in near fine condition. read more

condition:

Book:

seller name and rating:

bingobooks2, WA, USA

An Introduction to Mathematical Statistics and Its Applications more books like this

by Larsen, Richard J. other copies of this book

Edition: 2nd Edition Binding: Hardcover Publisher: Lebanon, Indiana, U.S.A. : Prentice Hall Date published: 1986 ISBN-13: 9780134871745 ISBN: 013487174X

Description: Very Good. Second edition textbook in very good condition. read more

condition:

Book:

seller name and rating:

bingobooks2, WA, USA

American Lives, American Issues more books like this

by Newman, Robert S. other copies of this book

Binding: Softcover Publisher: Lebanon, Indiana, U.S.A. : Prentice Hall Date published: 2001 ISBN-13: 9780130851345 ISBN: 0130851345

Description: Fine. Current textbook in fine condition. read more

condition:

Book:

seller name and rating:

bingobooks2, WA, USA

3g Wireless Demystified more books like this

by Harte, Lawrence; Levine, Richard; Kikta, Roman; Kitka, Roman other copies of this book

Binding: Softcover Publisher: Blacklick, Ohio, U.S.A. : Computing McGraw-Hill Date published: 2001 ISBN-13: 9780071363013 ISBN: 0071363017

Description: Near Fine. Soft cover in near fine condition. read more

condition:

Book:

seller name and rating:

bingobooks2, WA, USA

Introduction to Telephones and Telephone Systems more books like this

by Noll, A. Michael; Noll, A. other copies of this book

Edition: 3rd Edition Binding: Hardcover Publisher: Norwood, Massachusetts, U.S.A. : Artech House on Demand Date published: 1999 ISBN-13: 9781580530002 ISBN: 1580530001

Description: Near Fine. No Jacket. Third edition in near fine condition. read more

condition:

Book:

seller name and rating:

bingobooks2, WA, USA

Portable Electronics Product Design and Development: for Cellular Phones, Pdas, Digital Cameras, Personal Electronics, and More more books like this

by Haskell, Bert other copies of this book

Binding: Hardcover Publisher: Blacklick, Ohio, U.S.A. : McGraw-Hill Date published: 2004 ISBN-13: 9780071416399 ISBN: 0071416390

Description: Near Fine. No Jacket. Hardback book in near fine. read more

condition:

Book:

seller name and rating:

bingobooks2, WA, USA

Telecommunications Technology Handbook more books like this

by Minoli, Daniel other copies of this book

Edition: 2nd Edition Binding: Hardcover Publisher: Norwood, Massachusetts, U.S.A. : Artech House Date published: 2003 ISBN-13: 9781580535281 ISBN: 1580535283

Description: Near Fine. Hardback second edition in near fine condition. read more

condition:

Book:

seller name and rating:

bingobooks2, WA, USA

Dictionary of Object Technology: the Definitive Desk Reference more books like this

by Firesmith, Donald G.; Eykholt, Edward M. other copies of this book

Binding: Hardcover Publisher: New York, New York, U.S.A. : Sigs Pubns Date published: 1995 ISBN-13: 9780133738872 ISBN: 0133738876

Description: Near Fine. No Jacket. Hard back in near fine condition. read more

condition:

Book:

seller name and rating:

bingobooks2, WA, USA

Principles of Electronic Communication Systems more books like this

by Frenzel, Louis E. other copies of this book

Edition: 2nd ed. Binding: Hardcover Publisher: Blacklick, Ohio, U.S.A. : Glencoe/McGraw-Hill Post Secondary Date published: 1996 ISBN-13: 9780028004099 ISBN: 0028004094

Description: Near Fine. No Jacket. Hard back in near fine condition. read more

condition:

Book:

seller name and rating:

bingobooks2, WA, USA
---