The Inner Bookshop
Books for Mind, Body, Spirit, Health & the Unexplained. Our subject areas; Ancient Traditions, Buddhism, Mysteries, Myth & Mysticism, Occult, Psychology, Shamanism and Yoga.
The Inner Bookshop is one of the English Languages's largest independent specialist suppliers of new, bargain and secondhand books on Mind, Body, Spirit and the Unexplained. The owner-managers Ruth Ashcroft and Anthony Cheke founded The Inner Bookshop in 1982. At first occupying a tiny site in the Cowley Road, Oxford, inside (hence the bookshop's name!) the local radical bookshop EOA Books. EOA Books closed in 1989 and the Inner Bookshop took over the whole site, which we soon outgrew. In 1992 we moved into our current, much larger, premises in Magdalen Road, Oxford. There has been a world wide mail order service for most of this and has been selling online since 1999. They are a member of The Booksellers Association (of U.K. & Ireland).

Overall seller rating:
Alibris UK seller since November 2009
---
Search for books from The Inner Bookshop » advanced search
Search 13,048 books, 20 movies, and 115 music items from this seller
Spotlight book from The Inner Bookshop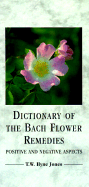 $5.70

add to wishlist
by Hyne Jones, T.W.
Secondhand. SubTitle/Content: The positive & negative aspects. 42pp This copy: 1995, very good.
Featured books from The Inner Bookshop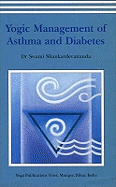 by Shankaradevananda, Sw
$11.56

add to wishlist
NEW. SubTitle/Content: 294pp This copy: 2002.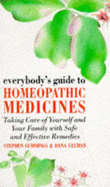 by Cummings, Stephen & Ullman, Dana
$3.86

add to wishlist
Secondhand. SubTitle/Content: "Taking care of yourself & your family with safe and effective remedies". 1984. 296pp. This copy: 1986 good cresed spine, cover wear.
---
The Song Celestial-Bhagavad-Gita more books like this

by Arnold, Edwin other copies of this book

Ships from OXFORDSHIRE, UNITED KINGDOM

Binding: Hardback Publisher: Routledge & Kegan Paul Date published: 1952

Description: Secondhand. SubTitle/Content: The Bhagavad Gita put to English verse. This copy: 1952 good+ foxing & cover wear. read more

50 Philosophy Ideas You Really Need to Know more books like this

by Dupre, Ben other copies of this book

Ships from OXFORDSHIRE, UNITED KINGDOM

Binding: Hardback Publisher: Quercus Date published: 2007 ISBN-13: 9781847240064 ISBN: 1847240062

Description: NEW. SubTitle/Content: "Introduces & explains the problems of knowledge, consciousness, identity, ethics, belief, justice & aesthetics that have engaged the attention of thinkers from the era of the ancient Greeks to the present day". 2007. 208pp. This copy: Special offer Winter 2007. read more

Person-Centred Counselling in Action more books like this

by Mearns, Dave & Thorne, Brian other copies of this book

Ships from OXFORDSHIRE, UNITED KINGDOM

Binding: Paperback Publisher: Sage Publications Date published: 1993 ISBN-13: 9780803980501 ISBN: 0803980507

Description: Secondhand. This copy: 1993. Highlighting else good. read more

The Chakras & Esoteric Healing more books like this

by Lansdowne, Zachary F. other copies of this book

Ships from OXFORDSHIRE, UNITED KINGDOM

Binding: Paperback Publisher: Weiser, Samuel Inc. Date published: 1987 ISBN-13: 9780877285847 ISBN: 0877285845

Description: Secondhand. SubTitle/Content: 1986. 144pp. This copy: 1987/Very good. read more

by St. Aubyn, Lorna other copies of this book

Ships from OXFORDSHIRE, UNITED KINGDOM

Binding: Hardback Publisher: Heinemann Date published: 1983 ISBN-13: 9780434035007 ISBN: 0434035009

Description: Secondhand. SubTitle/Content: [Chapters by healers on the nature of healing. ] 1983, 143pp. This copy: Very good with vg dj. read more

condition:

Book:

Available qty: 2

seller name and rating:

The Inner Bookshop, OXFORDSHIRE, UNITED KINGDOM

Healing Through Colour more books like this

by Gimbel, Theo other copies of this book

Ships from OXFORDSHIRE, UNITED KINGDOM

Binding: Paperback Publisher: C.W. Daniel Date published: 1988 ISBN-13: 9780852071564 ISBN: 0852071566

Description: Secondhand. SubTitle/Content: 1980. 175pp. This copy: 1988. Cover wear else very good. read more

Practical Aromatherapy more books like this

by Price, Shirley other copies of this book

Ships from OXFORDSHIRE, UNITED KINGDOM

Binding: Paperback Publisher: Parragon Date published: 1993 ISBN-13: 9781858131535 ISBN: 1858131537

Description: Secondhand. SubTitle/Content: How to use essential oils to restore vitality. Includes aromatherapy massage techniques. This copy: 1993, good+, slight browning. read more

You Can Fight for Your Life more books like this

by Leshan, Lawrence other copies of this book

Ships from OXFORDSHIRE, UNITED KINGDOM

Binding: Paperback Publisher: Thorsons Date published: 1984 ISBN-13: 9780722509708 ISBN: 0722509707

Description: Secondhand. SubTitle/Content: Emotional factors in the treatment of cancer This copy: 1984. Cover wear else good. read more

Psionic Medicine more books like this

by Reyner, J.H. other copies of this book

Ships from OXFORDSHIRE, UNITED KINGDOM

Binding: Hardback Publisher: Routledge & Kegan Paul Date published: 1974 ISBN-13: 9780710079053 ISBN: 0710079052

Description: Secondhand. SubTitle/Content: The study & treatment of the causative factors of illness (using medical dowsing etc). This copy: 1974, DJ wear & faded, else good. read more
---