Search 15,165 books, 18 movies, and 12 music items from this seller
Spotlight book from jembooks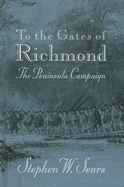 $27.00

add to wishlist
by Sears, Stephen W.
Fine in Near Fine dust jacket; Fine/Near Fine DJ (slight Shelf wear Book concerns the Peninsula campaign of 1862, the largest of the Civil War. Author has pub extensively in this field. Illus. 0899197906. 8vo 8"-9" tall; 468 pages.
Featured books from jembooks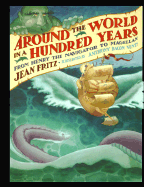 by Fritz, Jean
$22.00

add to wishlist
Illustrated by Anthony Bacon Venti. Near Fine in Near Fine dust jacket. 0399225277. NF book in NF DJ in mylar Some shelfwear and rubbing to DJ; Covers explorers ove 100 years.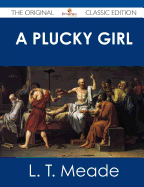 by Meade, L.T.
$52.00

add to wishlist
Fair. Fair book in wrappers These were inexpensive paperbacks issued for young readers, there were 32 in the Meade series; The paper was inexpensive (with relatively high acid content, so the pages are brown. In this book the pages are not brittle, the fragility is with the wrappers. They have holes and scalloping at the edges and are somewhat fragile. The front wrapper has pretty dark haired flapper in exotic jewelry. The background is yellow. the back flapper has mold spotting. I have ...
---
The Trail of Gold more books like this

by Coolidge, Dane other copies of this book

Binding: Paperback Publisher: Century, Illinois

Description: Illustrated by G. Hurrala. Good. Good book in wrappers the book is protected in mylar tight internally clean, early western that takes place during the Nevada Gold Rush; the wrapppers are fragile at the corners due to bending and there are a few face nicks near the binding. The paper is brown but not brittle. There is a stamp on the back face as well as nicks and corner bends. Thecover has a stagecoach racing toward a mining camp with the mountains in the background, there is a price of 25 ... read more

condition:

Book:

seller name and rating:

jembooks, TX, USA

Forgotten Passion more books like this

by Saxon, John other copies of this book

Binding: Paperback Publisher: Knickerbocker Pub, New York

Description: Good+ G+ book in wrappers This is a complete and unabridged reprint with no pub date listed only copyright (1946); There is fraying at the spine, one closed tear at front wrap where it meets the spine, corner bends and some loss on back wrap at edges, but minor. pages are browned but not fragile. This book listed as selling for 25 cents. the story is of a young war bride who finds love and passion in the arms of 3 men, is betrayed by two but at last has happiness from the least likely ... read more

condition:

Book:

seller name and rating:

jembooks, TX, USA

Down With the Old Canoe; a Cultural History of the Titanic Disaster more books like this

by Biel, Steven other copies of this book

Edition: 4th printing Binding: Softbound Publisher: W. W. Norton, New York Date published: 1996 ISBN-13: 9780393316766 ISBN: 0393316769

Description: New. 0393316769. This is a NEW BOOK, purchased for our store Fine to NF no observable defects, unread; The Titanic apparently was a something for everyone disaster, will all cultural groupings finding their own message and cause in the sinking. According to Biel the cultural ramifications are still in effect today. read more

condition:

Book:

seller name and rating:

jembooks, TX, USA

The Lower Depths; Plays of to-Day & to-Morrow more books like this

by Gorky, Maxim, And Irving, Laurence, Trans other copies of this book

Edition: First Edition; Second Printing Binding: Hardbound Publisher: T. Fisher Unwin, London Date published: 1912

Description: Very Good. VG book with pictorial boards (no DJ) The boards are blue with gilt lettering on face and spine. In red and black there is a set of 3 stylistic flowers and leaves, ; the flowers on front face are probably meant to represent roses because the stems are thorned. There is also a free formed design on the back board. The spinec is a slighty darker color tthan either face, ` probably due to the books enviorment. There is a half inch clearing the same color as the boards, probably had a ... read more

condition:

Book:

seller name and rating:

jembooks, TX, USA

The Hindu Pantheon more books like this

by Edward Tyomkin And Margarita Vorobyova-Desyatovskkaya other copies of this book

Edition: First Edition Binding: Softbound Publisher: Garnet, Lebonon Date published: c. 1994 ISBN-13: 9781873938478 ISBN: 1873938470

Description: Illustrated by Krishna and Flaurist. Good+ 1873938470. DJ: No bends, tears or rips/ Boards: Great, no damage Indian Miniatures from the St. Petersburg Collection; 142 pages. read more

condition:

Book:

seller name and rating:

jembooks, TX, USA

The Wingless Angel more books like this

by Jocson, Antonio, And Christian, J. E. other copies of this book

Edition: 1st U. S. ed Binding: Hardbound Publisher: Liberty Bell Productions, South korea Date published: 1998 ISBN-13: 9781890963262 ISBN: 1890963267

Description: Illustrated by Romano, Miriam E. Near Fine in Near Fine dust jacket. 1890963267. Near Fine DJ and Book perfect condition/ BOARDS: brand new! ; 8vo 8"-9" tall; Unpaginated pages. read more

condition:

Book:

seller name and rating:

jembooks, TX, USA

A Christmas Carol more books like this

by Dickens, Charles other copies of this book

Edition: Bk Club ed Binding: Hardbound Publisher: Brimax, England Date published: 1992 ISBN-13: 9780861127740 ISBN: 0861127749

Description: Illustrated by Eric kincaid. Good+ 0861127749. Boards: great condition, very slight wear..; 93 pages. read more

condition:

Book:

seller name and rating:

jembooks, TX, USA

Perspectives & Implications the Corporate Transformation of Health Care 2 more books like this

by Salmon, J. Warren, Editor other copies of this book

Edition: First Edition; First Printing Binding: Hardbound Publisher: Baywood Publishing, Co., Inc., New York Date published: 1994 ISBN-13: 9780895031037 ISBN: 0895031035

Description: Near Fine; Tight square book with no internal marks clean pristine pages mild to no edgewear. 0895031035. Discussion of how health care has changed and the interfacing of policy; Policy, Politics, Health & Medicine Series; 8vo 8"-9" tall; 259 pages. read more

condition:

Book:

seller name and rating:

jembooks, TX, USA

Clock Without Hands more books like this

by McCullers, Carson other copies of this book

Edition: 1st (scarce); First Printing Binding: Hardbound Publisher: Houghton Mifflin, USA Date published: 1961

Description: Good in Very Good+ dust jacket; DJ: ok, some tears...Boards: very minor wear, like new.. 8vo 8"-9" tall; 241 pages; Here is a book which faces directly the overwhelming question of good and evil and reaffirms our faith in the dignity of life. read more

condition:

Book:

seller name and rating:

jembooks, TX, USA
---