Search 2,489 books, 6 movies, and 3 music items from this seller
Spotlight book from jembooks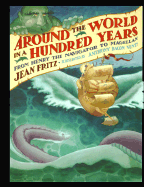 $17.00

add to wishlist
by Fritz, Jean
Illustrated by Anthony Bacon Venti. Near Fine in Near Fine dust jacket. 0399225277. NF book in NF DJ in mylar Some shelfwear and rubbing to DJ; Covers explorers ove 100 years.
Featured books from jembooks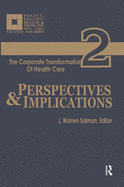 by Salmon, J. Warren, Editor
$22.00

add to wishlist
Near Fine. 0895031035. Tight square book with no internal marks clean pristine pages mild to no edgewear; Discussion of how health care has changed and the interfacing of policy; Policy, Politics, Health & Medicine Series; 8vo 8"-9" tall; 259 pages.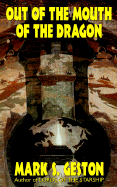 by Geston, Mark S.
$15.00

add to wishlist
Very Good+ COVER: shelfwear, minor bend on back cover, very small...Author of Lords Of The Starship; 156 pages.
---
Star Trek Sins of Commision more books like this

by Wright, Susan other copies of this book

Edition: 1st (scarce) Binding: Softbound Publisher: Pocket Books, New York Date published: 1994 ISBN-13: 9780671797041 ISBN: 0671797042

Description: Fine. 0671797042. Fine/ edgewear, shelfwear, bend in back cover, FINE! The next Generation; Lieutenant Worf must find a killer-with the life of a planet at stake! ; 277 pages. read more

condition:

Book:

seller name and rating:

jembooks, TX, USA

Star Trek Deep Space Nine Bloodletter more books like this

by Jeter, K. W. other copies of this book

Edition: 1st (scarce) Binding: Softbound Publisher: Pocket Books, New York Date published: 1993 ISBN-13: 9780671872755 ISBN: 0671872753

Description: Fine. 0671872753. Fine/ edgewear, shelfwear, minor bends, FINE! A figure from Major kira's past-sworn to deadly revenge-could mean the end of Deep Space Nine.; #3; 276 pages. read more

condition:

Book:

seller name and rating:

jembooks, TX, USA

In Search of Canaan more books like this

by Athearn, Robert G. other copies of this book

Edition: 1st (scarce); First Printing Binding: Hardbound Publisher: The Regent Press of Kansas, Kansas City Date published: 1978 ISBN-13: 9780700601714 ISBN: 0700601716

Description: Very Good in Very Good dust jacket. 0700601716. DJ: VG: spine sun faded /BOARDS: VG THIS IS AN EX LIBRARY BOOK WITH ALL ATTENDANT ARTIFACTS there is very minor shelfwear, the pages are clean crisp strong true without marks; 8vo 8"-9" tall; 338 pages. read more

condition:

Book:

seller name and rating:

jembooks, TX, USA

Capote: a Biography more books like this

by Clarke, Gerald other copies of this book

Edition: First Edition Binding: Hardbound Publisher: Simon & Schuster, New York Date published: 1988 ISBN-13: 9785551663553 ISBN: 5551663558

Description: 5551663558. NF book in a NF dustjacket covered by mylar. Book has previous owner's writings on first page. read more

condition:

Book:

seller name and rating:

jembooks, TX, USA

Suffer and Be Still: Women in the Victorian Age more books like this

by Vicinus, Martha other copies of this book

Binding: Softbound Publisher: Indiana University Press, Bloomington Date published: 1972 ISBN-13: 9780253201683 ISBN: 0253201683

Description: Good. 0253201683. Good book. Underlining in blue ink on several pages throughout text. Soem wear to wrapper at edges and spine.; Pages intact.; 8vo. read more

condition:

Book:

seller name and rating:

jembooks, TX, USA

The Robot Inventor's Handbook more books like this

by Vogt, Gregory other copies of this book

Edition: First Edition; First Printing Binding: Softbound Publisher: Running Press, Philadelphia Date published: 2000 ISBN-13: 9780762407415 ISBN: 0762407417

Description: Near Fine. 0762407417. Nr Fine book with light edge wear.; 12mo 7"-7½" tall; 64 pages. read more

condition:

Book:

seller name and rating:

jembooks, TX, USA

The Literary Lover: Great Contemporary Stories of Passion and Romance more books like this

other copies of this book

Binding: Softbound Publisher: Penguin Books, New York Date published: 1993 ISBN-13: 9780140171648 ISBN: 0140171649

Description: New. 0140171649. Nr Fine book in a red and black wrapper. Wrapper and pages clean. BOOK PURCHASED NEW FOR STORE; 8vo. read more

condition:

Book:

seller name and rating:

jembooks, TX, USA

44 Irish Short Stories more books like this

by Garrity, Devin other copies of this book

Binding: Hardbound Publisher: Devin-Adair, Connecticut Date published: 1983 ISBN-13: 9780517095300 ISBN: 0517095300

Description: Near Fine in Very Good+ dust jacket. 0517095300. Nr Fine book in a VG+ dustjacket covered by mylar. Book has minor wear to edges of boards. DJ has faint sun wear to spine. read more

condition:

Book:

seller name and rating:

jembooks, TX, USA

A Reporter's Life more books like this

by Cronkite, Walter other copies of this book

Edition: First Edition Binding: Hardbound Publisher: Alfred A. Knopf, New York Date published: 1996 ISBN-13: 9780394578798 ISBN: 0394578791

Description: Fine in Near Fine dust jacket. 0394578791. F book in a NF dustjacket covered by mylar. read more

condition:

Book:

seller name and rating:

jembooks, TX, USA
---