Search for books from Kloof Booksellers » advanced search
Search 7,721 books from this seller
Spotlight book from Kloof Booksellers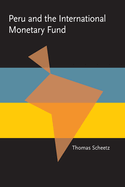 $11.52

add to wishlist
by Scheetz, Thomas
Pittsburgh, 1986. Orig. cloth binding, xi, 257p. Bibliography. Index. ISBN 0822938162[KEYWORDS: doos, ECONOMICS, *, *, economic development, I.M.F. (International Monetary Fund)., Loans, foreign, Peru.
Featured books from Kloof Booksellers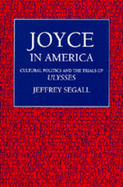 by Segall, J.
$18.09

add to wishlist
Berkeley, 1993. Orig. cloth binding. Dustjacket. x, 208p. ISBN [KEYWORDS: doos, LITERARY CRITICISM, RECHT, *, criminal law, freedom of speech, Joyce, James (1882-1941), zvab.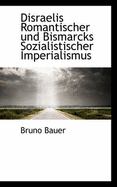 by Bauer, Bruno
$48.34

add to wishlist
Aalen: Scientia Verlag, 1979. Reprint 1882-edition. Original cloth binding. VIII, 257 pp. ISBN 3511006023[KEYWORDS: Scientia, *
---
Die Evangelische Landeskirche Preussens Und Die Wissenschaft more books like this

by Bauer, Bruno other copies of this book

Binding: Softcover Publisher: Scientia Verlag Date published: 1972 ISBN-13: 9783511007584 ISBN: 3511007585

Description: Aalen: Scientia Verlag, 1972. Reprint 1840-edition. Paperback. 136p. ISBN 3511007585[KEYWORDS: Scientia, * read more

Claude Fleury (1640-1723) as an Educational Historiographer and Thinker more books like this

by Wanner, Raymond E. other copies of this book

Edition: 1975 ed. Binding: Hardcover Publisher: Springer Date published: 1975 ISBN-13: 9789024716845 ISBN: 9024716845

Description: Introduction by W.W. Brickman. The Hague: Martinus Nijhoff, 1975. Orig. cloth binding. Dustjacket. xiv, 282p. (International Archives in the History of Ideas, 76). ISBN 9024716845[KEYWORDS: PHILOSOPHY, *, *, philosophy, history, philosophy, political & social, serie International Archives in the History of Ideas. read more

Freedom of Expression in 18th Century Russia more books like this

by Papmehl, K.A. other copies of this book

Binding: Softcover Publisher: Kluwer Law International Date published: 1965 ISBN-13: 9789024711116 ISBN: 9024711118

Description: The Hague: Martinus Nijhoff, 1971. Paperback. xvi, 166p. ISBN 9024711118[KEYWORDS: HISTORY, *, *, bfk, freedom of speech, Russia. read more

Neuplatonische Pythagorica in Arabischem Gewande: Der Kommentar Des Iamblichus Zu Den Carmina Aurea more books like this

by Daiber, Hans other copies of this book

Language: Arabic Binding: Softcover Publisher: North-Holland Date published: 1995 ISBN-13: 9780444857842 ISBN: 0444857842

Description: Ein verlorener Griechischer Text in Arabischer Überlieferung. Amsterdam: North-Holland, 1995. Paperback. 139 pp. Condition: as new. ISBN 0444857842[KEYWORDS: CLASSICAL ANTIQUITY, doos, *, *, classical antiquity. read more

Taxonomy and Biogeography of West African Beach Ostracods more books like this

by Witte, L. other copies of this book

Binding: Softcover Publisher: North-Holland Date published: 1993 ISBN-13: 9780444857644 ISBN: 0444857648

Description: Amsterdam: North-Holland Publishing Company, 1993. Paperback. 84 p. (Verhandelingen der Koninklijke Nederlandse Akademie van Wetenschappen, Afd. Natuurkunde. Eerste reeks, deel 39). ISBN 0444857648[KEYWORDS: BIOLOGY, doos, *, * read more

Kritik Der Evangelien Und Geschichte Ihres Ursprungs

by Bauer, Bruno other copies of this book

Binding: Hardcover Publisher: Scientia Verlag Date published: 1983 ISBN-13: 9783511052706 ISBN: 351105270X

Description: Aalen: Scientia Verlag, 1983. Reprint 1851/52-ed. 2 Volumes. Original cloth bindings. XVI, 336; II, 295; III, 340; IV, 148p. Verlagsneu / new. ISBN 351105270X[KEYWORDS: Scientia, * read more

Die Posaune Des Jüngsten Gerichts Über Hegel Den Atheisten Und Antichristen more books like this

by Bauer, Bruno other copies of this book

Binding: Softcover Publisher: Scientia Verlag Date published: 1983 ISBN-13: 9783511006051 ISBN: 3511006058

Description: Aalen: Scientia Verlag, 1983. Reprint 1841-ed. Wrappers. 168p. ISBN 3511006058[KEYWORDS: PHILOSOPHY, Scientia, *, Hegel, Georg Wilhelm Friedrich (1770-1831) read more

Russland Und England more books like this

by Bauer, Bruno other copies of this book

Binding: Softcover Publisher: Scientia Verlag Date published: 1972 ISBN-13: 9783511007621 ISBN: 3511007623

Description: Aalen, 1972. Reprint 1854-ed. Wrappers. VI, 108p. ISBN 3511007623[KEYWORDS: Scientia, * read more

Die Philosophie Des Aristoteles in Ihrem Inneren Zusammenhange, Mit Besonderer Berücksichtigung Des Philosophischen Sprachgebrauchs, Aus Dessen Schriften Entwickelt more books like this

by Biese, Franz other copies of this book

Binding: Hardcover Publisher: Scientia Verlag Date published: 1978 ISBN-13: 9783511071103 ISBN: 3511071100

Description: Aalen: Scientia Verlag, 1978. Reprint 1835-1842 edition. 2 Volumes. Original cloth bindings. XLII, 664; XVI, 768 pp. ISBN 3511071100[KEYWORDS: CLASSICAL ANTIQUITY, doos, PHILOSOPHY, Scientia, *, Aristotle (384-322 BC), classical antiquity. read more
---