Search for books from BENJAMIN'S BOOK NOOK » advanced search
Search 9,036 books, 369 movies, and 519 music items from this seller
Spotlight book from BENJAMIN'S BOOK NOOK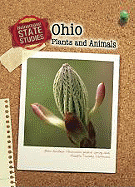 $12.50

add to wishlist
by Marcia Schonberg
Very Good. First printing as indicated by number line of x/library hardcover. No DJ; pictorial front cover. All clean crisp text pages with nice tight binding. Colorful photography throughout. Daily shipping.
Featured books from BENJAMIN'S BOOK NOOK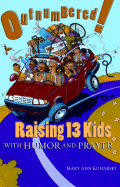 by Mary Ann Kuharski
$15.98

add to wishlist
Like New. FIRST PRINTING AS INDICATED BY NUMBER OF BRAND NEW IMMACULATE SOFTCOVER. FREE GIFT-WRAPPING. DAILY SHIPPING.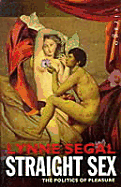 by Rhymers' Club
$26.44

add to wishlist
Fair. This is a 1924 X/LIBRARY hardcover. Title printed on the front cover; no DJ. VOLUME 3. Only 500 copies of this issue printed: only 300 of those copies put up for sale. This is book #59. A bit of age tanning to pages, occasional use of pencil notation to one or two. Library pocket removed from inside back cover. Binding remains reliable. A decent reading copy overall. Daily shipping.
---
Joe B [Paperback] By Newman, Paul a. more books like this

by Paul A. Newman other copies of this book

Binding: Paperback Publisher: Writer's Showcase Press Date published: 12/1/2000 ISBN-13: 9780595150083 ISBN: 059515008X

Description: Like New. New-looking softcover. Inscribed by the author on front end paper. One flaw; light blue stain on bottom righthand corner of edge pages. Page surfaces remain clean and crisp. Daily shipping. read more

Success Briefs for Lawyers: Inspirational Insights on How to Succeed at Law... more books like this

by Editor-Amiram Elwork; Editor-Mark R. Siwik other copies of this book

Binding: Hardcover Publisher: Vorkell Group Date published: 1/15/2001 ISBN-13: 9780964472723 ISBN: 0964472724

Description: Like New. Stated 1st Edition of NEW 2001 hardcover. Title printed on the front cover and spine; no DJ. All clean crisp text pages with a nice tight binding. Free gift-wrapping. Daily shipping. read more

False Impressions [Paperback] By Hoving, Thomas more books like this

by Thomas Hoving other copies of this book

Binding: Paperback Publisher: Touchstone Date published: 5/8/1997 ISBN-13: 9780684831480 ISBN: 0684831481

Description: Like New. Stated First Touchstone Edition, first printing of new-looking softcover. One flaw: Light soil to edge pages not extending onto page surfaces. All clean crisp text pages with nice secure binding. Daily shipping. read more

The Yellow Star: the Legend of King Christian X of Denmark [Hardcover] By... more books like this

by Carmen Agra Deedy; Illustrator-Henri Sorensen other copies of this book

Binding: Hardcover Publisher: Peachtree Publishers Date published: 2000-09 ISBN-13: 9781561452088 ISBN: 1561452084

Description: Like New. Stated Troll Special Edition, first printing of brand new children's softcover. All clean crisp text pages with nice secure binding. Colorful illustrations throughout. Free gift-wrapping. Free upgrade to First Class shipping. read more

Shepherd of Jerusalem: a Biography of Rabbi Abraham Isaac Kook By Elkins, Dov more books like this

by Dov Peretz Elkins other copies of this book

Binding: Paperback Publisher: Jason Aronson Date published: 1995-06 ISBN-13: 9781568215976 ISBN: 1568215975

Description: Like New. State First Jason Aronson Inc. Softcover Edition-1995, first printing of BRAND NEW softcover. All clean crisp text pages with nice tight binding. Free gift-wrapping. Daily shipping. read more

Outside the Lines [Hardcover] By Burg, Brad; Gibbon, Rebecca more books like this

by Brad Burg; Illustrator-Rebecca Gibbon other copies of this book

Binding: Hardcover Publisher: Putnam Juvenile Date published: 3/18/2002 ISBN-13: 9780399234460 ISBN: 0399234462

Description: Very Good. FIRST IMPRESSION OF ESPECIALLY CLEAN X/LIBRARY HARDCOVER EDITION, POSSIBLY NEVER CIRCULATED. DAILY SHIPPING. read more

When Poppy and Max Grow Up By Gardiner, Lindsey more books like this

by Lindsey Gardiner other copies of this book

Edition: Us ed. Binding: Hardcover Publisher: Little, Brown Date published: 9/1/2001 ISBN-13: 9780316603423 ISBN: 0316603422

Description: Like New. FIRST U.S. EDITION OF VERY CLEAN HARDCOVER. COLORFUL COVER; NO DJ. LIGHT SCRATCH ON COVER. ALL CLEAN TEXT PAGES. DAILY SHIPPING. read more

The Torpedo Run By Oliver, Lin more books like this

by Lin Oliver other copies of this book

Edition: Illustrated. Binding: Paperback Publisher: Learning Curve Pub Date published: 1998-01-01 ISBN-13: 9781890647551 ISBN: 1890647551

Description: Good. FIRST EDITION AS INDICATED BY NUMBER LINE OF CLEAN PAPERBACK BOOK. CORNER COVER NICKS. SUBTLE COVER CREASE. DAILY SHIPPING. read more

Free Association: an Autobiography By Berkoff, Steven more books like this

by Steven Berkoff other copies of this book

Binding: Hardcover Publisher: Faber & Faber Date published: 1996-05 ISBN-13: 9780571176083 ISBN: 0571176089

Description: Like New. First Edition, first printing of brand new hardcover with DJ. All clean crisp text pages with nice secure binding. Occasional black and white photography throughout. Free gift-wrapping. Daily shipping. read more
---