Posted 09 December 2009
On Wednesday a kind lady donated 7 boxes of books to my secondhand bookshop. Often when this happens there is a lot of crap and not much worth selling, but I was very excited to find almost a complete collection of hard and soft covered Nancy....
---
Reading Habit
+61 (02) 4975 1276
We specialize in Australian History, War/Military and Autobiography.
Buy quality second hand online books at up to 70% off original retail prices. We have over 40,000 fiction and non-fiction titles, as well as a healthy collection of antiquarian, collectible and rare books. Book collectors, bibliophiles and reading addicts beware!! Reading Habit (formerly Ambire Second Hand Books) is likely to become your favourite second hand bookstore. Feed your reading habit today.

Overall seller rating:
Alibris UK seller since July 2007
---
Search for books from Reading Habit » advanced search
Search 9,287 books from this seller
Spotlight book from Reading Habit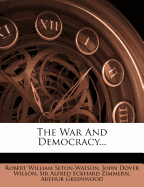 $25.86

add to wishlist
by Seton-Watson, R W; Wilson, J Dover; Zimmern, Alfred; And Greenwood, Arthur
Good. No Jacket. 12mo-over 6¾"-7¾" tall. Light/dull green cloth binding, 390pp including index, fold out map in rear (has small tear). Book covers material on the National idea in Europe; Germany; Austria-Hungary and the Southern Slavs; Russia; Foreign Policy; Issues of the War; Social and Economic Aspects of the War; and German Culture and the British Commonwealth. This is a good solid copy, some very slight spinal damage, cover in good condition, small calligraphy marking on inside header ...
Featured books from Reading Habit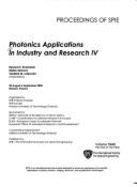 by Mondey, David
$16.96

add to wishlist
Very Good. No Jacket. 4to-over 9¾"-12" tall. Hard Cover, No DJ, 4to-over 9¾"-12" tall, 61 pp, color and B&W illustrations. Contents includes: The History of Flight; Man Becomes Airborne; Pioneers of Powered Flight; The First War in the Air; The Conquest of the Globe; The New Airborne Armies; World War in the Air; Keeping the Balance of Power; and Universal Transport. Very good tight copy with unmarked pages, minor shelf wear and a tight binding.
by Storey, Arthur
$25.86

add to wishlist
Good. No Jacket. 12mo-over 6¾"-7¾" tall. Green cloth hardcover, 124pp, weighs 275gms. This book is concerned with the analysis of handwriting. This is a good copy, cloth boards only show minor scuffing, pages show minor page discolouration and spotting, small pencil marks throughout, faded inscription from previous owner on inside back cover, first inside page has been removed (presumed blank), binding tight.
---
Super-Folks more books like this

by Mayer, Robert other copies of this book

Ships from NSW, AUSTRALIA

Edition: Second Edition Binding: Hardcover with Dust Jacket Publisher: Angus & Robertson, Brighton, United Kingdom Date published: 1978 ISBN-13: 9780207958144 ISBN: 0207958149

Description: Good in Good jacket. 8vo-over 7¾"-9¾" tall. First published in 1977, this is a reprint of one of the most funny novels ever written. It is set in a world where all the heroes, including Batman & Robin and Superman, have either been killed or are missing. The only hero left is David Brinkley, out of action for nearly a decade due to failing superpowers. Brinkley never expects to have to don his superhero outfit again. But then, a news bulletin and a phone call, draw Brinkley back into one last ... read more

condition:

Book:

seller name and rating:

Reading Habit, NSW, AUSTRALIA

Sketches of Kafir Life more books like this

by Callaway, Godfrey other copies of this book

Ships from NSW, AUSTRALIA

Edition: First Edition Binding: Cloth Publisher: A.R. Mowbray & Co. Ltd, London, England Date published: 1905

Description: Fair. No Jacket. 12mo-over 6¾"-7¾" tall. This book documents life on a South African mission and the interaction with the Xhosa people in the early 19th century. Original green cloth boards with extensive discolouration and scuffing, cloth has started to become thin at spine, inside front page has sticker attached as an award to the book recipient in 1931, black & white frontispiece of the Priest's Hut, a number of other black & white pictures throughout, pages show age-related discolouration, ... read more

condition:

Book:

seller name and rating:

Reading Habit, NSW, AUSTRALIA

Spartan Twins, the more books like this

by Perkins, Lucy Fitch other copies of this book

Ships from NSW, AUSTRALIA

Edition: Fifth Impression Binding: Cloth Publisher: Jonathan Cape, London, England Date published: 1946

Description: Perkins, Lucy Fitch. Fair to Good in Fair jacket. 8vo-over 7¾"-9¾" tall. Classic children's story part of a series of books on 'Twins'. Illustrated throughout. Brown boards in good condition with minor scuffing. Dust Jacket showing signs of wear and tear and age-related spotting and discolouration, though still in fair to good condition with minimal scuffing and no large tears. Pages show expected amount of spotting for age. Name has been written in pen in the This Book Belongs To section. ... read more

condition:

Book:

seller name and rating:

Reading Habit, NSW, AUSTRALIA

Whirlwind more books like this

by Clavell, James other copies of this book

Ships from NSW, AUSTRALIA

Edition: Reprint Binding: Hardcover with Dust Jacket Publisher: Book Club Associates, Great Britain Date published: 1987

Description: Good in Good jacket. 8vo-over 7¾"-9¾" tall. This is the fifth novel in the Asian Saga. Large Hardcover format with blue boards that show only minor shelf wear. Inside of boards shows map of region concerned with novel. Dust jacket in good condition with only 1 tiny tear and some minor shelf wear to edges. Pages in good condition with only 2 small pen/pencil marks on inside front pages, otherwise no other pre-loved markings. Overall a good tight copy. Weighs approx. 1335gms and has 1023pp. read more

condition:

Book:

seller name and rating:

Reading Habit, NSW, AUSTRALIA

Detection Unlimited more books like this

by Heyer, Georgette other copies of this book

Ships from NSW, AUSTRALIA

Edition: Reprint Binding: Softcover Publisher: Panther Books, London, England Date published: 1965

Description: Good in Not Applicable jacket. 12mo-over 6¾"-7¾" tall. A classic detective novel by the queen of mystery and suspense. 126gms, 223 pages, small paperback format. A good copy for its age with no spinal damage and of good reading quality. The book displays some age-related general wear and tear and page discolouration/spotting/foxing throughout. read more

condition:

Book:

seller name and rating:

Reading Habit, NSW, AUSTRALIA

Why Shoot a Butler? more books like this

by Heyer, Georgette other copies of this book

Ships from NSW, AUSTRALIA

Edition: Reprint Binding: Softcover Publisher: Hinkler Books, Dingley, VIC, Australia Date published: 2003 ISBN-13: 9781741211436 ISBN: 1741211433

Description: Very Good in Not Applicable jacket. 12mo-over 6¾"-7¾" tall. A classic detective novel by the queen of mystery and suspense. 172gms, 309 pages, small paperback format. A very good copy with minor general wear and tear, otherwise no other pre-loved markings. read more

condition:

Book:

seller name and rating:

Reading Habit, NSW, AUSTRALIA

Croquet Player, the more books like this

by Wells, H. G. other copies of this book

Ships from NSW, AUSTRALIA

Edition: First Edition Binding: Hardcover with Dust Jacket Publisher: Chatto & Windus, London Date published: 1936

Description: Fair to Good in Good jacket. 12mo-over 6¾"-7¾" tall. Hardcover book with original dj, boards are mottled green and black, 82pp, weighs 198gms. In a cafe at Les Noupets, as he comfortably sips his vermouth before lunching with his aunt, the narrator is accosted by a voluble stranger who tells him a strange and terrible story of the haunted countryside of Cainsmarch, and of how he was finally driven to leave it and put himself in the hands of a nerve-specialist. The narrator, already disturbed ... read more

condition:

Book:

seller name and rating:

Reading Habit, NSW, AUSTRALIA

Everybody's Marionette Book more books like this

by Whanslaw, H.W. other copies of this book

Ships from NSW, AUSTRALIA

Edition: Reprint Binding: Hardcover with Dust Jacket Publisher: Wells Gardner, Darton & Co. Ltd, Surry, UK Date published: 1948

Description: Good in Fair jacket. 12mo-over 6¾"-7¾" tall. Hardcover book with green boards and dust jacket, reprint edition, 128pp, weighs 246gms. Here is a book, written after many years of practical experience, which tells the manner in which the making and use of a full-sized marionette theatre and its puppets may be accomplished. The book for the professional puppeteer. This is a good copy with moderate general wear and tear and age-related page discolouration and minor foxing. Dust jacket has been ... read more

condition:

Book:

seller name and rating:

Reading Habit, NSW, AUSTRALIA

Puppetry for Beginners more books like this

by Allen, Arthur B. other copies of this book

Ships from NSW, AUSTRALIA

Edition: Reprint Binding: Hardcover with Dust Jacket Publisher: Wells Gardner, Darton & Co. Ltd, Surry, UK Date published: 1952

Description: Good in Fair to Good jacket. 12mo-over 6¾"-7¾" tall. Hardcover book with red boards and dust jacket, reprint edition, 175pp, weighs 268gms. A graded and easily followed sequence of puppet-work iin three stages. It is designed to be used in either the school or the home, and is fully illustrated by the author. This is a good copy with moderate general wear and tear and age-related page discolouration and moderate foxing. Dust jacket has been price clipped and is in fair condition with shelf wear ... read more

condition:

Book:

seller name and rating:

Reading Habit, NSW, AUSTRALIA
---