Search for books from Rulon-Miller Books » advanced search
Search 12,574 books from this seller
Spotlight book from Rulon-Miller Books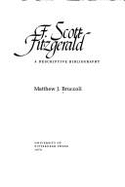 $50.75

add to wishlist
by "Bruccoli, Matthew J."
"8vo, pp. xix, [1], 479, [2]; facsimiles and illus. throughout; as new in orig. blue cloth gilt. Standard bibliography of one of America's greatest 20th century writers."
Featured books from Rulon-Miller Books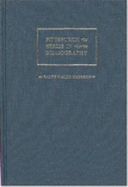 by "Myerson, Joel."
$50.75

add to wishlist
"First edition, 8vo, pp. xviii, 802, [1]; illustrations and facsimiles throughout; as new in original blue cloth. Extensive bibliographical tool for all the varied editions of the Emerson canon, picking up where BAL leaves off."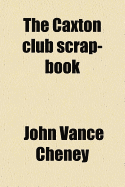 by "Cheney, John Vance, Ed."
$119.50

add to wishlist
"Edition limited to 255 copies, this one of 252 on Italian hand-made paper, 8vo, 361pp., title-p. printed in red and black; very good in somewhat soiled blue cloth-backed gray paper-covered boards, light wear to extremities, paper label on spine. Caxton Club, 1909, XIV."
---
Printing Papers. Foreword By Otto G. Kress more books like this

by "Wheelwright, William Bond." other copies of this book

Binding: Hardcover Publisher: University of Chicago Press, Chicago Date published: 1936

Description: "First edition, 2000 copies printed at the Lakeside Press, slim 8vo, xiv & 133-[134]pp., well illustrated throughout; very good copy in original red cloth. All about paper and the business of printing on it." read more

Robert Frost 100: During the Centennial Year of the Poet's Birth One Hundred Items...Have Been Chosen to Form a Traveling Exhibit....Compiled By Edward Connery Lathem more books like this

by "Frost, Robert." other copies of this book

Binding: Hardcover Publisher: David R. Godine, Boston Date published: 1974

Description: "First edition thus, thin 8vo, viii-[ix] & 104pp., 8 facsimiles; a fine copy in the dustjacket." read more

"on the Power, Wisdom, and Goodness of God as Manifested in the Creation of Animals in Their History, Habits and Instincts." more books like this

by "Kirby, William, Rev." other copies of this book

Binding: Hardcover Publisher: William Pickering, London Date published: 1835

Description: "Second edition (published unaltered the same year as the first), 2 volumes, 8vo, pp. cv, [1], 406; viii, 542; Pickering ads at the front and back on vol. I, 20 lithograph plates; original blue cloth, paper labels on spines, labels rubbed, slight cracking around the heads of each spine, else a very good set of a handsomely printed title, number seven of the famed Bridgewater Treatises, reprinted in 1852 in Bohn's Scientific Library." read more

"the Bibliographer's Manual of English Literature Containing an Account of Rare, Curious and Useful Books Published in, Or Relating to Great Britain and Ireland...Revised and Enlarged Edition By Henry G. Bohn." more books like this

by "Lowndes, William Thomas." other copies of this book

Publisher: George Bell & Son, London Date published: 1890

Description: "6 volumes, 8vo, contemporary tree calf, red and black morocco labels; joints cracked, and spines worn, but sound. Bookplate in each volume of the bookseller Richard S. Wormser. Essential, standard reference for the collector, bookseller and librarian." read more

The Books in My Life more books like this

by "Miller, Henry." other copies of this book

Binding: Hardcover Publisher: "New Directions, n.d.", "[Norfolk, CT]" Date published: [1952]

Description: "First edition, 8vo, pp. [2], 323; 4 plates; very good copy in a chipped jacket. Printed in Ireland." read more

"New York Considered and Improved, 1695. Published From the Original Ms. in the British Museum. With Introduction and Notes By Victor Hugo Paltsits of the New York Public Library." more books like this

by "Miller, John." other copies of this book

Binding: Hardcover Publisher: Burrows Brothers, Cleveland Date published: 1903

Description: "Edition limited to 400 copies, this being no. 249, 8vo, 135pp., 2 folding mss. facsimile plates & 4 folding mss. facsimile maps; handsomely printed text in original drab paper covered boards, the spine cracking, with able tape repairs, upper spine end lacking approx. 1/2"""", the covers slightly bowed, else very good. Miller (1666-1724), appointed """"Chaplain to the two Companies of foot in the Colony of Newyorke, """" arrived in the province in 1692. During his three-year residency, Miller " ... read more

Twenty-Four Hours more books like this

by "Bromfield, Louis." other copies of this book

Binding: Hardcover Publisher: Frederick A. Stokes Co., New York Date published: 1930

Description: "First edition limited to 500 signed and numbered copies, 8vo, [10] & 463pp., virtually a flawless copy in the original silver, black and red dust-jacket, with original glassine overlay (slightly chipped), and publisher's box (a little rubbed). Bromfield's fifth novel." read more

Peter Schlemihl in America more books like this

by "[Wood, George. ]" other copies of this book

Binding: Hardcover Publisher: Carey and Hart, Philadelphia Date published: 1848

Description: "First edition of the author's first book, 8vo, 494-[495]pp. plus ads; some foxing, spine extremities cracked, else a good, sound copy in original green cloth. Wood (1799-1870) was born in Newburyport, Mass., educated in the legal profession, and from 1822-45 was connected with the Treasury Department in Washington. He wrote a half-dozen other books and contributed to several periodicals of the day. Casual discourses in narrative form on everything from the polka to Thomas Aquinas." read more

"History of the Conquest of Peru, With a Preliminary View of the Civilization of the Incas..." more books like this

by "Prescott, William H." other copies of this book

Binding: Hardcover Publisher: Harper, New York Date published: 1847

Description: "First American edition, published the same year as the English, 8vo, 2 volumes, vol. I with frontis portrait & 1 map, vol. II with frontis portrait and facsimile; original green cloth, gilt spine, spine ends chipped and with tear across bottom of vol. II spine, scattered foxing, yellow endpapers with black discoloration, else good. BAL 16346, state B (no sequence) with printer's imprint not present on copyright page of vol. I." read more
---