Posted 02 October 2013
Neat being featured on the homepage wish my rating was higher The problem was I had a couple of books entered twice So alibris thought I had it after I sold it. I guess you get hit pretty hard for that type of deal. But aside from that.....
---
Maurice FitzGerald
I specialize in Literature, Philosophy, Science. I sell books that are actually interesting and of some lasting value. I buy books that otherwise might spend years in the corner of a thrift shop collecting dust. These books ought to be read and cherished.
Rare And Interesting Books Rescued I live in a small Southern town and I have been able to collect quite a few interesting books among the thousands offered at the various thrift stores and libraries. I mainly buy books which I would read or would like to read.

Overall seller rating:
Alibris UK seller since July 2009
---
Search for books from Maurice FitzGerald » advanced search
Search 828 books from this seller
Spotlight book from Maurice FitzGerald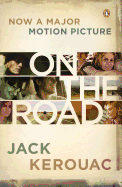 $5,007.00

add to wishlist
by Kerouac, Jack
good in good dust jacket. Ex-library. Sewn binding. Cloth over boards. With dust jacket. Audience: General/trade. original $3.95 price on the front flap
Featured books from Maurice FitzGerald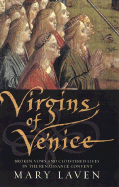 by Laven, Mary
$12.66

add to wishlist
Very good in very good dust jacket. Ex-library. mylar covered library copy Nice! pretty shiny. Sewn binding. Cloth over boards. With dust jacket. 320 p. Contains: Illustrations. Audience: General/trade. over 16 billion books sold just yesterday $17.00

add to wishlist
Very good in good dust jacket. Price clipped. Ex-library. mylar cover ex library. The Pensées (literally, "thoughts") represented a defense of the Christian religion by Blaise Pascal, the renowned 17th century philosopher and mathematician. Pascal's religious conversion led him into a life of asceticism, and the Pensées was in many ways his life's work. "Pascal's Wager" is found here
---
Speak, memory; an autobiography revisited more books like this

by Nabokov, Vladimir Vladimirovich other copies of this book

Edition: Rev. ed. Binding: Hardcover Publisher: Putnam, New York Date published: 1966

Description: Good. No dust jacket. Ex-library. 316 p. illus., col. map (on lining papers) ports. 22 cm. Includes: Illustrations, Maps, Portraits. Copy formerly held by the U.S. Airforce Base Library Arnold Developement Center Tullahoma Tennessee. Original Library card is intact and date stamped 5 times the last date being march 7th 1971 read more

The penultimate truth. more books like this

by Dick, Philip K. other copies of this book

Binding: Mass-market paperback Publisher: Leisure Books Date published: 1975

Description: Very good in fine dust jacket. Rare leisure ed. 1st 22 pages unglued(easy fix) really clean only one spine crease. 254p., 20 cm. LB 285NK The Penultimate Truth is a 1964 science fiction novel by Philip K. Dick. The story is set in a future where the bulk of humanity is kept in large underground shelters. The people are told that World War Three is being fought above them, when in reality the war ended years ago. The novel is based on Dick's 1953 short story The Defenders. read more

Space Apprentice more books like this

by Strugatsky, Arkady and Boris other copies of this book

Edition: First edition. Binding: Hardcover Publisher: Macmillan, London Date published: 1981 ISBN-13: 9780026152204 ISBN: 0026152207

Description: Very good in very good dust jacket. Ex-library. real nice copy. Text in English, Russian. Photo is of Actual Book A nice shiny cover was revealed under the library mylar which was cleaned and replaced after photo's were taken. read more

World of Wonders more books like this

by Davies, Robertson other copies of this book

Binding: Hardcover Publisher: Viking Books Date published: 1976 ISBN-13: 9780670788125 ISBN: 0670788120

Description: Good in great dust jacket. Ex-library. nice library copy mylar protected, DJ is in real nice condition. Sewn binding. Cloth over boards. With dust jacket. 358 p. Deptford Trilogy. Audience: General/trade. Accompanying Photographs show condition Cover price 8.95 read more

Being There more books like this

by Kosinski, Jerzy N other copies of this book

Edition: First edition. stated first Binding: Hardcover Publisher: Houghton Mifflin Harcourt P Date published: 1971 ISBN-13: 9780151117000 ISBN: 0151117004

Description: Good in good dust jacket. Ex-library. It's all there. the DJ is under the library mylar. some library marking and "Bob West" is written in ink on the page opposite the title page. 142 p. Audience: General/trade. cover has original price of 4.95 read more

American Priestess: The Extraordinary Story of Anna Spafford and the American Colony in Jerusalem more books like this

by Geniesse, Jane Fletcher other copies of this book

Edition: First edition. First Printing Binding: Hardcover Publisher: Nan A. Talese Date published: 2008 ISBN-13: 9780385519267 ISBN: 0385519265

Description: Very good in very good dust jacket. Ex-library. Nice mylar covered library copy. Glued binding. Paper over boards. With dust jacket. 378 p. Contains: Illustrations. Audience: General/trade. read more

In Memory of Her: A Feminist Theological Reconstruction of Christian Origins more books like this

by Fiorenza, Elizabeth Schussler, and Fioerenza, Elisabeth S, and Schussler Fiorenza, Elisabeth other copies of this book

Edition: 10th Anniversary ed. Binding: Trade paperback Publisher: Crossroad Publishing Company, New York, NY Date published: 1994 ISBN-13: 9780824513573 ISBN: 0824513576

Description: Very good. Ex-library. unread appearing library laminated copy. Trade paperback (US). Glued binding. 416 p. Audience: General/trade. read more

The rise of American oil. more books like this

by Fanning, Leonard M. other copies of this book

Edition: Rev. ed. Binding: Hardcover Publisher: Harper, New York Date published: 1948

Description: Good in fair dust jacket. xii, 178 p. 22 cm. 1948 paean to crude by Leonard M. Fanning. It s blurbed by a bunch of midcentury oil company executives including Jake L. Hamon, an Ardmore, Pennsylvania oil baron apparently writing from beyond the grave as he d been murdered in 1948. Hamon wrote, You have been able to translate the story of oil into literature. read more

The Dialectic of Sex: Case for Feminist Revolution more books like this

by Firestone, Shulamith other copies of this book

Edition: First edition. Binding: Hardcover Publisher: William Morrow & Company, New York, NY Date published: 1970 ISBN-13: 9780224005418 ISBN: 0224005413

Description: Very good in very good dust jacket. has bookplate inside front cover. 274 p. Audience: General/trade. read more
---