Search for books from Top Notch Books » advanced search
Search 129,566 books from this seller
Spotlight book from Top Notch Books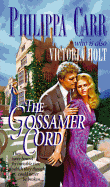 $10.00

add to wishlist
by Carr, Philippa
Good in Good jacket. 8vo-over 7¾"-9¾" tall. Author is Victoria Holt. Jacket has very slight edgewear. Boards show no wear. Pages are clean, text has no markings, binding is sound.
Featured books from Top Notch Books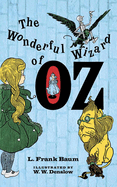 by Baum, L. Frank; Elias, Horace J.
$13.00

add to wishlist
Good. 8vo-over 7¾"-9¾" Tall. The original edition faithfully reproduced with 120 2-color illustrations and 23 color plates, large clear tyoe for easy reading. Wraps have edgewear, spine is not bent. Title page has crayon scribbles. Balance of pages are clean with no markings.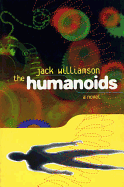 by Williamson, Jack
$41.00

add to wishlist
Klein, David G. Fine. No Jacket Issued. 8vo-over 7¾"-9¾" tall. Acid free paper. All page edges gilt. Spine and front board illustrated in gilt. Sewn-in book mark. No signs of wear.
---
by Gunn, James other copies of this book

Edition: Collector's Edition Binding: Leather Publisher: The Easton Press, Norwalk Conn. Date published: 1986

Description: Fine. No Jacket Issued. 8vo-over 7¾"-9¾" tall. Acid-free paper. All page edges gilt. Front board and spine have gilt writing and illustration. Sewn-in bookmark. No sign of wear. read more

The Ambassadors more books like this

by James, Henry other copies of this book

Edition: Collector's Edition Binding: Leather Publisher: The Franklin Library, Franklin Center, PA Date published: 1982

Description: Fuchs, Bernard. Fine. No Jacket Issued. 8vo-over 7¾"-9¾" tall. Acid-free paper. All page edges gilt. Front board and spine have gilt writing and illustration. Sewn-in bookmark. No sign of wear. read more

Black and Blue more books like this

by Quindlen, Anna other copies of this book

Binding: Hardcover Publisher: Random House, New York Date published: 1998 ISBN-13: 9780375500510 ISBN: 0375500510

Description: Good. No Jacket. 8vo-over 7¾"-9¾" tall. Blue boards are lightly scuffed. Prior owner name on fep in pencil. Pages are clean, text has no markings, binding is sound. read more

Necessary Risks more books like this

by Keller, Janet other copies of this book

Edition: First Printing Binding: Hardcover Publisher: Turner Publishing Inc., Atlanta, Georgia, U.S.A. Date published: 1993 ISBN-13: 9781878685384 ISBN: 1878685384

Description: Very Good in Very Good jacket. 8vo-over 7¾"-9¾" tall. Jacket and boards have light wear. Pages are clean, text has no markings, binding is sound. read more

Crime and Punishment more books like this

by Dostoyevsky, Fyodor; Garnett, Constance (Trans. ) other copies of this book

Binding: Mass Market Paperback Publisher: Bantam Books, New York Date published: 1971

Description: Good- 12mo-over 6¾"-7¾" tall. Wraps scuffed with edgewear. Pages are clean, text has no markings, binding is sound. read more

The Ice Ghosts Mystery more books like this

by Curry, Jane Louise other copies of this book

Edition: First Aladin Edition Binding: Hardcover Publisher: Macmillan Publishing Company, Incorporated, Old Tappan, New Jersey, U.S.A. Date published: 1976 ISBN-13: 9780689704215 ISBN: 0689704216

Description: Fair. No Jacket. Ex-Library. 8vo-over 7¾"-9¾" Tall. A Margaret K. McElderry book. Boards are lightly scuffed, have bumped corners and edgewear. Fep is missing. Usual library markings. Binding is brittle. A few pages have closed tears, and one has a marker stain. Text has no markings. read more

Cart and Cwidder more books like this

by Jones, Diana Wynne other copies of this book

Edition: First American Edition Binding: Hardcover Publisher: Scribner, Old Tappan, New Jersey, U.S.A. Date published: 1977 ISBN-13: 9780689305566 ISBN: 0689305567

Description: Good in Good jacket. Ex-Library. 8vo-over 7¾"-9¾" tall. When their father, a traveling minstrel, is killed, three small children involved in rebellion and intrigue inherit a lute-like cwidder with more than magical powers. Jacket in brodart. Usual library markings. Boards have light shelfwear. Pages are clean, text has no markings, binding is sound. read more

The Best Plays of 1936-37: and the Year Book of the Drama in America more books like this

by Mantle, Burns: Editor other copies of this book

Binding: Hardcover Publisher: Dodd, Mead & Company, New York Date published: 1946

Description: Good- No Jacket. 8vo-over 7¾"-9¾" tall. Boards are bumped, rubbed and faded. Edges are stained. Some pages have faint watermark. Text is clean and binding is tight. read more

Born of the Sun more books like this

by Cross, Gillian other copies of this book

Binding: Hardcover Publisher: Holiday House, New York, New York, U.S.A. Date published: 1984 ISBN-13: 9780823405282 ISBN: 0823405281

Description: Good + in Good + jacket. Ex-Library. 8vo-over 7¾"-9¾" tall. Paula's journey with her father to find a lost Incan city becomes shadowed with mystery and danger, and in the end the truths learned on the journey, not at the destination are what is important. Jacket in brodart. Boards have light shelfwear. Fep is torn out. Usual library markings. Pages are clean, text has no markings, binding is sound. read more
---