Search for books from The Warm Springs Book Company » advanced search
Search 10,149 books, 3 movies, and 15 music items from this seller
Spotlight book from The Warm Springs Book Company $21.95

add to wishlist
by Roddy, Patricia
Russell, Lynne. Fine in fine dust jacket. Sewn binding. Cloth over boards. With dust jacket. 32 p. Audience: Children/juvenile. A fine copy in a fine, mylar protected DJ. 1st edition. Bookstore sticker to top corner of front endpaper. Small remainder dot on bottom edge. A nice copy illustrated in color; 4to., unpaginated (32 pages).
Featured books from The Warm Springs Book Company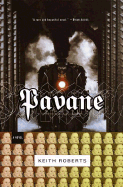 by Roberts, Keith
$181.00

add to wishlist
Very good in very good dust jacket. viii, 279 p. 22 cm. Doubleday science fiction.. An attractive, very good plus to fine minus copy in a very good to very good plus, mylar protected DJ. Stated 1st edition. Some light wear and rubbing to spine ends and corner tips of boards. DJ spine ends have some wear and chipping. No names or markings inside and no remainder markings present. 8vo., 279 pages. (No.17402)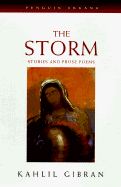 by Gibran, Kahlil, and Walbridge, John (Translated by), and Waterfield, Robin A (Introduction by)
$12.00

add to wishlist
Gibran, Kahil. Fine. No dust jacket as issued. Trade paperback (US). Glued binding. 91p. Audience: General/trade. A very nice copy of the first printing of the Penguin Arkana paperback edition of this book. 8vo., 91 pages, illustrated by the author.
---
Death Underground more books like this

by Schiller, Gerald A other copies of this book

Edition: First edition. Binding: Trade paperback Publisher: Intercontinental Publishing, Fairfax Station, VA Date published: 1999 ISBN-13: 9781881164845 ISBN: 1881164845

Description: Fine. No dust jacket as issued. Trade paperback (US). Glued binding, Audience: General/trade. Trade Paperback, 1st edition, Near Fine/pictorial wraps; Slight wear to covers and cover edges. A mystery set in Los Angeles involving murder during the construction of an underground subway tunnel. 8vo., 220 pages., read more

Homeless Not Helpless more books like this

by Paschke, Barbara (Editor), and Volpendesta, David (Editor) other copies of this book

Binding: Trade paperback Publisher: Canterbury Press, Berkeley, CA, Date published: 1991 ISBN-13: 9780933753051 ISBN: 0933753055

Description: Very good. No dust jacket as issued. Trade paperback, 1st paperback edition; Very Good Plus/pictorial wraps; light wear to covers and cover edges, some fading to book spine. A collection of writings, including poems, essays, and a play by or about the homeless, illustrated with photographs, that affirm the human dignity and worth of those that are oppressed or cast out of normal society, 8vo., 183 pages., read more

The New Ambidextrous Universe: Symmetry and Asymmetry from Mirror Reflections to Superstrings more books like this

by Gardner, Martin other copies of this book

Edition: Book Club Edition. 3rd Rev ed. Binding: Hardcover Publisher: W.H. Freeman & Company, New York, NY, Date published: 1990 ISBN-13: 9780716720928 ISBN: 0716720922

Description: Fine in fine dust jacket. Sewn binding. Paper over boards. 392 p. Newbridge Book Club stamp on rear free endpaper, stated 1st printing of the 3rd, Revised Edition. Fine Minus to Near Fine book with slight trace of wear to red boards and small stain to blank enpaper page in rear of book; slight wear to mylar protected DJ. 8vo., 392 pages., read more

Not So Fast, Sonny more books like this

by Lubick, Sonny; Schaller, Bob other copies of this book

Edition: Illustrated. Binding: Trade paperback Publisher: Cross Training Publishing, Grand Island, NE, Date published: 2002 ISBN-13: 9781929478415 ISBN: 1929478410

Description: Fine. No dust jacket as issued. Trade paperback (US). Book is in Fine condition and appears unread. Probable 1st edition (no additional printings listed). The story of Coach Sonny Lubick and his rebuilding of the Colarado State Rams football team into a conference champion and a nationally recognized program. Illustrated with photographs, 8vo., 209 pages., read more

Lovespoons from Wales more books like this

by Perkins, D. C. other copies of this book

Binding: Trade paperback Publisher: Domino Books, Swansea Date published: 1989 ISBN-13: 9781851220816 ISBN: 185122081X

Description: Fewtrell, Alison; Corrin, Michael (Photographer) Fine. No dust jacket as issued. 30p. : ill. (some col. ); 21 cm. Includes Illustrations. Trade Paperback, Fine, Stapled pictorial wraps, no printing stated. " In Wales, giving a lovespoon to a sweetheart has been a romantic expression of love for centuries. " small 8vo., 31 pages. read more

For Your Eye Alone: The Letters of Robertson Davis more books like this

by Davies, Robertson, and Grant, Judith Skelton (Editor) other copies of this book

Edition: First edition. American ed. Binding: Hardcover Publisher: Viking Books, NEW YORK, NY, Date published: 2001 ISBN-13: 9780670892914 ISBN: 0670892912

Description: New in fine dust jacket. Hardback, 1st American edition, remainder mark to bottom edge, otherwise an unread (new) book in a fine, mylar protected DJ. 8vo., 402 pages., read more

Atomic Physics Today more books like this

by Frisch, Otto R. (Robert) other copies of this book

Edition: Reprint. Binding: Hardcover Publisher: Basic Books, New York, NY, Date published: 1961

Description: Fine in very good dust jacket. 254 p. illus. 22 cm. Includes Illustrations. Hardback, 2nd printing, Fine Minus in a Very Good Plus, mylar protected DJ; minor wear to boards, light wear and minor soiling to light colored DJ, some browning to DJ spine, illustrated, 8vo., 254 pages., read more

Popular Culture: An Introduction more books like this

by Freccero, Carla other copies of this book

Binding: Trade paperback Publisher: New York University Press, New York, NY Date published: 1999 ISBN-13: 9780814726709 ISBN: 0814726704

Description: Fine. No dust jacket as issued. Trade paperback (US). 3rd printing, Near Fine in pictorial wraps; a nice copy with slight wear to covers and edges. Top corner of one page is creased. A study of popular culture and how everyday practices take shape in mass society, 8vo., 201 pages. read more

Stagecraft more books like this

by Beck, Roy A. other copies of this book

Edition: 3rd Edition Binding: Trade paperback Publisher: National Textbook Co. / NTC Publishing Goup, Lincolnwood, IL, Date published: 1990 ISBN-13: 9780844251349 ISBN: 0844251348

Description: Fine. No dust jacket as issued. Trade paperback (US). 1st printing of third edition, Near Fine trade paperback with small amount of light wear and rubbing to pictorial covers. A how-to book for beginners who want to become familiar with the technical aspects of theater. Illustrated, 8vo., 93 pages including bibliography. read more
---