Search for books from Waiting For Godot Books » advanced search
Search 19,760 books from this seller
Spotlight book from Waiting For Godot Books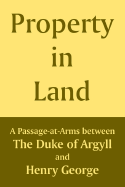 $51.40

add to wishlist
by George, Henry. Campbell, George Douglas [Duke Of Argyll].
Light wear on spine, with thin chip at crown; a very good copy of a fragile publication. GEORGE, Henry. PROPERTY IN LAND. A Passage-at-Arms Between the Duke of Argyle and Henry George. [issued as "Vol. 16, No. 796, Sept. 27, 1886, " in the "Lovell's Library" series; preceded by an 1884 edition published in New York, by Funk & Wagnalls]. Twelvemo, printed wrappers, pp. 12(ads), [iii](ads), 77, [2(ads)]. Text includes: 1. "The Prophet of San Francisco, " by the Duke of Argyll in the Nineteenth ...
Featured books from Waiting For Godot Books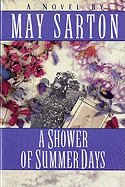 by Sarton, May
$62.60

add to wishlist
Slightly rubbed at lower edge of spine, else a fine, bright copy in very good dust jacket; jacket has small chip on lower edge of spine, three other nicks and a short tear, very light dust soiling, else quite crisp and bright. SARTON, May. A SHOWER OF SUMMER DAYS [A Novel]. Octavo, black cloth, 244 pages.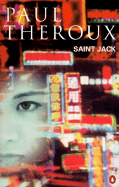 by Theroux, Paul. (Gordimer, Nadine).
$62.60

add to wishlist
Owner's ink name on front flyleaf, else a near fine copy in bright, near fine dust jacket. THEROUX, PAUL. SAINT JACK. A Novel. Octavo, cloth, 247 pages. A novel set in Southeast Asia; front flap of dust jacket prints a fifteen-line blurb by Nadine Gordimer.
---
Bech is Back more books like this

by Updike, John other copies of this book

Edition: First edition, advance review copy. Binding: Hardcover Publisher: Alfred A. Knopf, New York Date published: 1982

Description: A near fine copy in near fine dust jacket. Laid in are publisher's review slip and publisher's postcard announcement for Bech is Back [single stiff card, measuring 4 1/4 by 7 3/4 inches--announcing publication of book, with date of publication, on... UPDIKE, John. BECH IS BACK. Octavo, cloth, 198 pages. read more

Too Late the Phalarope more books like this

by Paton, Alan other copies of this book

Edition: First edition. Binding: Hardcover Publisher: Jonathan Cape, London Date published: 1953

Description: Endpapers, fore-edge and few pages of text lightly foxed, else a near fine copy in dust jacket; jacket's spine is slightly tanned, else quite crisp and bright. PATON, Alan. TOO LATE THE PHALAROPE. Octavo, cloth, 253 pages. read more

The Iowa Baseball Confederacy more books like this

by Kinsella, W. P. other copies of this book

Edition: First Canadian edition. Binding: Inscribed by W. P. Kinsella on the title page: "For Paul Keery, Publisher: Collins, Toronto Date published: 1986

Description: A fine copy in dust jacket. Jacket has small bumped crease on lower spine, else fine. KINSELLA, W. P. THE IOWA BASEBALL CONFEDERACY. Octavo, cloth spine, paper-covered boards, 311 pages. read more

by Updike, John other copies of this book

Edition: First paperback edition. Binding: Softcover Publisher: Fawcett Crest, New York Date published: 1978

Description: A near fine copy. UPDIKE, John. THE COUP. 16mo, wrappers, 318 pages. read more

Seacoast of Bohemia more books like this

by Morley, Christopher other copies of this book

Edition: First trade edition [Lee 77]. Binding: Hardcover Publisher: Published for The Old Rialto Theatre by Doubleday, Doran and Company, Hoboken, New Jersey Date published: 1929

Description: A fine copy in near fine dust jacket; jacket has a small chip on front panel, with slight surface tear on lower edge of front flap, else jacket is fresh and bright. MORLEY, Christopher. SEACOAST OF BOHEMIA. Octavo, black cloth printed in yellow, pp. xii, 68. read more

Thorofare more books like this

by Morley, Christopher other copies of this book

Edition: First edition. Binding: Hardcover Publisher: Harcourt, Brace and Company, New York Date published: 1942

Description: A very good copy in good dust jacket; jacket has a number of creased tears, with a few nicks, else quite bright. MORLEY, Christopher. THOROFARE [A Novel]. Octavo, cloth, 469 pages. read more

Editha's Burglar more books like this

by Burnett, Frances Hodgson. (Sandham, Henry). other copies of this book

Edition: First edition, second state [BAL 2071]. Binding: Hardcover Publisher: Jordan, Marsh & Company, Boston Date published: 1888

Description: Former owner's early ink inscription (dated 1888) on front flyleaf; a near fine copy with cover gilt fresh and bright. BURNETT, Frances Hodgson. EDITHA'S BURGLAR. A Story for Children. Illustrated by Henry Sandham. Octavo, cloth. read more

French Leave more books like this

by Wodehouse, P. G other copies of this book

Edition: First American edition [McIlvaine A78b]. Binding: Hardcover Publisher: Simon and Schuster, New York Date published: 1959

Description: Extremities of binding a bit rubbed, else a fine copy in very good dust jacket. Pictorial dust jacket has a few nicks and short creased tears (with two small tape mends on verso), else near fine. WODEHOUSE, P. G. FRENCH LEAVE. read more

Plays: First Series more books like this

by O'Neill, Eugene. (Bechhofer, C. E.). other copies of this book

Edition: 1st Eng. ed. and first edition thus [with introduction by Binding: Hardcover Publisher: Jonathan Cape, London Date published: 1922

Description: Text quite foxed, binding soiling, spine label worn and nicked, just a good copy. O'NEILL, Eugene. PLAYS: First Series. The Straw, The Emperor Jones, and Diff'rent. With an introduction by C. E. Bechhofer. Twelvemo, blue cloth, pp. viii, 282. read more
---