A2ZBooks
P.O. Box 101, Burgin, KY 40310 USA
(859) 748-0224
Directions to A2ZBooks
Rare/ Scarce books Large Format Books College Textbooks Novels Fiction Education Easy Readers SRA Student Books
Affordable solutions for all your book needs...When you think of books...Think of A2ZBooks....
E-mail A2ZBooks
Overall Seller Rating:
Alibris UK seller since October 2005
---
Search for books from A2ZBooks Advanced Search
Search 106,882 books, 55 movies, and 85 music items from this seller
Spotlight book from A2ZBooks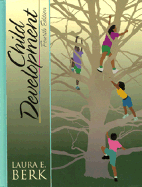 $26.75
This book is a very nice 1996 Copy! Very Good Condition, text appears to be clean!
Featured books from A2ZBooks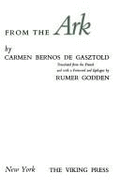 by
De Gasztold, Carmen Bernos; Rumer Godden (Trans)
$26.98
Jean Primrose. Very Good Condition. No Dust Jacket. Ex-library (church) copy with all markings and attachments. Text is clean, pages are white; binding is tight. Corner scuffs; otherwise, no issues. Book is part of a 2 copy set originally published in 1947-1955. Author offers poetic prayers from the animals of the ark. 71 pages. Illustrator: Jean Primrose. Quantity Available: 1. Shipped Weight: Under 500 grams. Category: Religion & Theology; Poetry. Pictures of this item not already displayed ...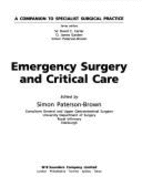 by
Paterson-Brown
$25.50
New. Brand new. Text appears clean. Very nice looking book. Quantity Available: 1. Category: Medicine & Health; ISBN: 0702021407. ISBN/EAN: 9780702021404. Pictures of this item not already displayed here available upon request. Inventory No: 1560744185.
---
Psychology and the Challenges of Life, Adjustment in the New Millennium, 8th

Edition: 8th Edition Binding: Hardcover Publisher: John Wiley & Sons, Inc, Hoboken, NJ Date published: 2002 ISBN-13: 9780470000311 ISBN: 0470000317

Description: Very Good Condition. Mild shelf wear to cover, text appears clean and binding is like new. Quantity Available: 1. Category: Psychology & Psychiatry; ISBN: 0470000317. ISBN/EAN: 9780470000311. Pictures of this item not already displayed here available upon request. Inventory No: 1560728858. Read More

condition:

Book:

Seller Name & Rating:

A2ZBooks, KY, USA

Financial Markets and Institutions, 4th

Edition: 4th Edition Binding: Hardcover Publisher: Addison-Wesley, Boston, MA Date published: 2002 ISBN-13: 9780201785654 ISBN: 020178565X

Description: Very Good Condition. Text Appears Clean, This book does have some wear to the cover. Nice looking book! Quantity Available: 1. ISBN: 020178565X. ISBN/EAN: 9780201785654. Pictures of this item not already displayed here available upon request. Inventory No: 1560755684. Read More

condition:

Book:

Seller Name & Rating:

A2ZBooks, KY, USA

The Norton Introduction to Literature, 8th

Edition: 8th Edition Binding: Hardcover Publisher: W. W. Norton & Co Inc, New York, NY Date published: 2001 ISBN-13: 9780393976878 ISBN: 0393976874

Description: Very Good Condition. Text Appears to have minimal markings, There is some wear to this books cover. Quantity Available: 1. ISBN: 0393976874. ISBN/EAN: 9780393976878. Pictures of this item not already displayed here available upon request. Inventory No: 1560755742. Read More

condition:

Book:

Seller Name & Rating:

A2ZBooks, KY, USA

Political Numeracy: Mathematical Perspectives on Our Chaotic Constitution

Edition: 1st Edition Binding: Softcover Publisher: W. W. Norton & Co Inc, New York, NY Date published: 2003 ISBN-13: 9780393323726 ISBN: 0393323722

Description: New. Text Appears To Be Clean, There could be some wear to this books cover by the time of shipping. Nice looking book! Quantity Available: 1. ISBN: 0393323722. ISBN/EAN: 9780393323726. Pictures of this item not already displayed here available upon request. Inventory No: 1560755783. Read More

condition:

Book:

Seller Name & Rating:

A2ZBooks, KY, USA

Shades--of Painting at the Limit

Edition: 1st Edition Binding: Hardcover Publisher: Indiana Univ Pr, Bloomington, IN Date published: 1998 ISBN-13: 9780253334244 ISBN: 0253334241

Description: New in Brand New jacket. Text Appears Clean....Nice looking book! ...Brand New...Quantity Available: 1. Category: Art & Design; ISBN: 0253334241. ISBN/EAN: 9780253334244. Pictures of this item not already displayed here available upon request. Inventory No: 1560755786. Read More

condition:

Book:

Seller Name & Rating:

A2ZBooks, KY, USA

Effective Management: a Multimedia Approach

Edition: 1st Edition Binding: Softcover Publisher: South-Western Publishing, Cincinnati, OH Date published: 2001 ISBN-13: 9780324070910 ISBN: 0324070918

Description: Very Good Condition. Text Appears To Have Highlighting, This book does come with a CD, There is some wear to this books cover. Nice looking book. Multiple copies available this title. Quantity Available: 2. ISBN: 0324070918. ISBN/EAN: 9780324070910. Pictures of this item not already displayed here available upon request. Inventory No: 1560755796. Read More

condition:

Book:

Available Qty: 2

Seller Name & Rating:

A2ZBooks, KY, USA

New Perspective on Microsoft Powerpoint 2000: Introductory

Binding: Softcover Publisher: Course Technology, Boston, MA Date published: 1999 ISBN-13: 9780760070925 ISBN: 076007092X

Description: Very Good Condition. Text Appears Clean, there is some wear to this books cover. Nice looking book! Quantity Available: 1. Category: Computers & Internet; ISBN: 076007092X. ISBN/EAN: 9780760070925. Pictures of this item not already displayed here available upon request. Inventory No: 1560755822. Read More

condition:

Book:

Seller Name & Rating:

A2ZBooks, KY, USA

Binding: Softcover Publisher: Harper Collins, New York, NY Date published: 2003 ISBN-13: 9780060915544 ISBN: 0060915544

Description: Very Good Condition. Text has some writing, cover has shelf wear. Quantity Available: 1. ISBN: 0060915544. ISBN/EAN: 9780060915544. Pictures of this item not already displayed here available upon request. Inventory No: 1560755902. Read More

condition:

Book:

Seller Name & Rating:

A2ZBooks, KY, USA

Edition: 1st Edition Binding: Hardcover Publisher: Hyperion Books, New York, NY Date published: 2005 ISBN-13: 9781401300197 ISBN: 1401300197

Description: New in Very Good jacket. The book is Brand New, In Excellent condition. Quantity Available: 1. ISBN: 1401300197. ISBN/EAN: 9781401300197. Pictures of this item not already displayed here available upon request. Inventory No: 1560755841. Read More

condition:

Book:

Seller Name & Rating:

A2ZBooks, KY, USA
---