Search for movies from Allied Vaughn Advanced Search
Search 1,091 movies from this seller
Spotlight movie from Allied Vaughn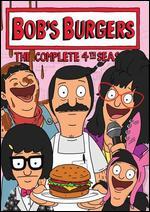 H. Jon Benjamin; Dan Mintz; Eugene Mirman; John Roberts; Kristen Schaal. New in new packaging. 2014 Run time: 484:00. The fourth season of the animated comedy series Bobs Burgers returns with Bob and his quirky family. Bob subs as the home economics teacher at the kids school, Linda goes to her high school reunion and ends up singing there, the family tries to create a local Super Bowl advertisement, and the kids set up a trap for Santa Claus. Guest stars returning include Will Forte, John ...
Featured movies from Allied Vaughn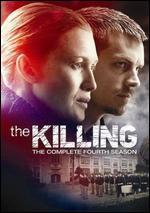 $27.12
Mireille Enos; Joel Kinnaman; Elias Koteas; Hugh Dillon; Amy Seimetz; Bex Taylor-Klaus; Julia Sarah Stone; Max Fowler; Peter... New in new packaging. 2014 Run time: 270:00. One of televisions most suspenseful series ever comes to a powerful, thought-provoking close. Following the shocking murder of her former lover, Detective Sarah Linden (Mireille Enos) joins her partner Stephen Holder (Joel Kinnaman) in a race to destroy evidence that would implicate Linden in the crime. Meanwhile, the two ...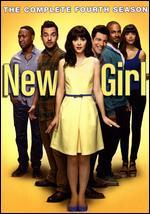 $27.12
Zoey Deschanel; Max Greenfield; Jake Johnson; Lamorne Morris; Hannah Simone; Damon Wayans Jr. New in new packaging. 2014 Run time: 484:00. In the hilarious fourth season of New Girl, love is funny and elusive as the newly single Jess tries to avoid, then hang onto, a sexy British teacher with an adorable accent. Schmidt gets schmid-tten with an ambitious councilwoman, while Nick wants to find a woman whos just like him. The gang takes on tasks proven to be pretty difficult: the new cop on the ...
---
Format: DVD Studio: New Regency Date: 03/08/2016 UPC: 024543216155

Description: C. Thomas Howell; Juliette Lewis; Helen Shaver; Eliza Dushku. New in new packaging. 1993 Run time: 89:00. Set in 1961, this bittersweet coming-of-age story about special friendships, first love and a long summer night changes the lives of three people forever. Starring Academy Award-nominee Juliette Lewis (Natural Born Killers, Cape Fear), C. Thomas Howell (Soul Man) and Helen Shaver (The Color of Money). Jeffrey Lyons of Sneak Previews calls this wonderfully performed! Tender and touching, and ... Read More

condition:

Media:

Cover:

Available Qty: >10

Seller Name & Rating:

Allied Vaughn, MN, USA

Last Man Standing: the Complete Fourth Season

Format: DVD Studio: Twentieth Century Fox Television Date: 10/06/2015 UPC: 024543243595

Description: Tim Allen; Nancy Travis; Kaitlyn Dever; Molly Ephraim; Alexandra Krosney; Christoph Sanders; Hector Elizondo. New in new packaging. 2014 Run time: 484:00. Golden Globe winner Tim Allen returns for the fourth season of this funny series about family, politics and family politics! After Eve wins a spot on the school football team, her relationship with Justin goes afoul. Mike (Allen) and Vanessa (Nancy Travis) begrudgingly lend their support for Kristin and Ryans upcoming wedding, and Mandy tries ... Read More

condition:

Media:

Cover:

Available Qty: >10

Seller Name & Rating:

Allied Vaughn, MN, USA

Format: DVD Studio: Twentieth Century Fox Television Date: 04/05/2016 UPC: 024543283812

Description: Jane Montgomery; Shane West; Seth Gabel; Tazmin Merchant; Ashely Madekwe; Elise Eberle; Iddo Goldberg. New in new packaging. 2016 Run time: 94:. SALEM returns with 13 episodes of a highly anticipated second season at the dawn of a witch war. Salems ruthless leading witch, Mary Sibley (Janet Montgomery), has just completed the elusive Grand Rite--a deadly, supernatural ritual that unleashed a devastating plague on the towns unsuspecting citizens. As death and disease continue to spread through ... Read More

condition:

Media:

Cover:

Available Qty: >10

Seller Name & Rating:

Allied Vaughn, MN, USA

Format: DVD Studio: Twentieth Century Fox Television Date: 06/14/2016 UPC: 024543310594

Description: Adam Rayner; Jennifer Finnigan; Ashraf Barhom; Morian Atias; Noah Silver; Alice Krige; Alexander Karim. New in new packaging. 2016 Run time: 540:00. In the second season of this gripping drama, Barry Al-Fayeed (Adam Rayner) who has returned with his family to his Middle Eastern homeland after 20 years in the U.S. realizes that his brother Jamal (Ashraf Barhom), now president of Abuddin, lacks any sense of justice or morality. Covertly working with the U.S. government to overthrow his brother, ... Read More

condition:

Media:

Cover:

Available Qty: >10

Seller Name & Rating:

Allied Vaughn, MN, USA

Bob's Burgers: the Complete 5th Season

Format: DVD Studio: Twentieth Century Fox Television Date: 07/20/2016 UPC: 024543310624

Description: H. Jon Benjamin; Dan Mintz; Eugene Mirman; John Roberts; Kristen Schaal. New in new packaging. 2016 Run time: 484:00. Having won the 2014 Emmy Award for Outstanding Animated Program, BOBS BURGERS returns for a fresh and flavorful fifth season. The series follows BOB (H. Jon Benjamin), who runs Bobs Burgers with the help of his wife and their three kids. Bob has big ideas about burgers, but the rest of the clan falls short on service. Read More

condition:

Media:

Cover:

Available Qty: >10

Seller Name & Rating:

Allied Vaughn, MN, USA

The Grinder: the Complete First Season

Format: DVD Studio: Twentieth Century Fox Television Date: 10/11/2016 UPC: 024543315360

Description: Rob Lowe; Fred Savage; Mary Elizabeth Ellis; Hanna Hayes; Connor Kalopsis; William Devane; Natalie Morales; Steve Little. New in new packaging. 2016 Run time: 484:00. Starring Emmy nominees Rob Lowe (The West Wing, Parks and Recreation) and Fred Savage (The Wonder Years), The Grinder is a comedy about two brothers: Dean (Lowe) is a spotlight grabbing actor who plays TVs most popular lawyer, and Stewart (Savage) is a real-life, small-town attorney who has yet to find his spotlight. When Deans ... Read More

condition:

Media:

Cover:

Available Qty: >10

Seller Name & Rating:

Allied Vaughn, MN, USA

You'Re the Worst: the Complete Second Season

Format: DVD Studio: Twentieth Century Fox Television Date: 08/30/2016 UPC: 024543315384

Description: Chris Geere; Aya Cash; Desmin Borges; Kether Donohue. New in new packaging. 2016 Run time: 286:00. In the second hilarious season of this audacious and witty comedy series, music biz PR rep Gretchen (Aya Cash) and struggling novelist Jimmy (Chris Geere) move in together. As domestic and career challenges take their toll on the cynical couple, Gretchens depression inspires her to stalk her more together neighbors. And a visit from Jimmys trashy, unsupportive family proves that for all his faults ... Read More

condition:

Media:

Cover:

Available Qty: >10

Seller Name & Rating:

Allied Vaughn, MN, USA

New Girl: the Complete Fifth Season

Format: DVD Studio: Twentieth Century Fox Television Date: 09/20/2016 UPC: 024543315391

Description: Zoey Deschanel; Max Greenfield; Jake Johnson; Lamorne Morris; Hannah Simone; Damon Wayans Jr. New in new packaging. 2016 Run time: 484:00. The laughs continue as one of televisions wittiest comedies returns for a hilarious fifth season--and its landmark 100th episode. Although Jess (Emmy and Golden Globe nominee Zooey Deschanel) and Nick (Jake Johnson) remain broken up, Schmidt and Cece (Max Greenfield and Hannah Simone) are headed down the aisle. Disaster arrives when the loft becomes an ... Read More

condition:

Media:

Cover:

Available Qty: >10

Seller Name & Rating:

Allied Vaughn, MN, USA

Format: DVD Studio: Twentieth Century Fox Film Corporation Date: 02/21/2017 UPC: 024543315537

Description: Preston Foster; Lloyd Nolan; William Bendix; Richard Conte; Anthony Quinn. New in new packaging. 1943 Run time: 94:00. One of the greatest war movies of all time, combining action-packed, high-caliber battle sequences with quintessential foxhole-buddy camaraderie. Released in 1943, its authenticity and power remain undiminished. The story follows one squad of Marines through the bloody assaults on the Solomon Islands during the opening stages of the war in the South Pacific. Theres the tough ... Read More

condition:

Media:

Cover:

Available Qty: >10

Seller Name & Rating:

Allied Vaughn, MN, USA
---