Search for books from e-village books Advanced Search
Search 40 books, 1 movie, and 28 music items from this seller
Spotlight book from e-village books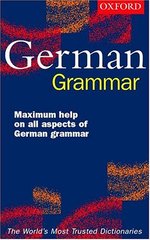 $41.95
New. Text in English, German. Trade paperback (US). Glued binding. Audience: General/trade.
Featured books from e-village books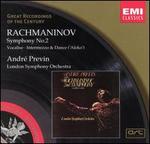 by
London Symphony Orchestra, André Previn (conductor)
$20.95
Originally released: 1999. Not a CD-R, cutout, promo, music club reissue, or on-demand ArkivMusic reissue: it is the original 1999 EMI Records release manufactured in with original booklet in English.
by
Wiener Philharmoniker, Carl Schuricht (conductor)
$31.95
Very good in very good packaging. 2 discs. Not a CD-R, cutout, promo, music club reissue, or on-demand ArkivMusic reissue: it is the original 1991 EMI Records release (CZS 767279 2) manufactured in Germany with original booklet in English,
---
Format: CD Label: Philips Date: 1991 UPC: 028946472620

Description: New in new packaging. 2 discs. Originally released: 1991. Not a CD-R, cutout, promo, music club reissue, or on-demand ArkivMusic reissue: it is the original 1991 Philips Classics release manufactured in the U.S.A. with original booklet in English. Read More

Format: CD Label: Archiv Produktion Date: 2008 UPC: 028947773610

Description: Very good in very good packaging. 2 discs. Originally released: 2008. Not a CD-R, cutout, promo, music club reissue, or on-demand ArkivMusic reissue: it is the original 2008 Deutsche Grammophon Archiv Production release manufactured in the E.U. with original booklet in English, German, and French notes and libretto. Read More

Sibelius, Walton: Violin Concertos

Format: SACD Label: Philips Date: 2003 UPC: 028947062226

Description: New in new packaging. Originally released: 2003. Not a CD-R, cutout, promo, music club reissue, or on-demand ArkivMusic reissue: it is the original 2003 Decca Music Group release manufactured in Deutschland with original booklet in English, French, and German. Read More

Edition: First edition Binding: Hardcover Publisher: Tab Books, Blue Ridge Summit, Penna. Date published: 1982 ISBN-13: 9780830610839 ISBN: 0830610839

Description: Fine in fine dust jacket. Read More

Outside the bungalow: America's arts & crafts garden

Edition: First edition Binding: Hardcover Publisher: Penguin Studio, New York, N.Y. Date published: 1999 ISBN-13: 9780670883554 ISBN: 0670883557

Description: Keister, Douglas (photographer) Very good in very good dust jacket. Explores all aspects of the arts and craft style in bungalow gardens, including fences, screens, gates, arbors, and plantings. Read More

Con Brio: Four Russians Called the Budapest String Quartet

Edition: First edition Binding: Hardcover Publisher: Oxford University Press, New York, N.Y. Date published: 1993 ISBN-13: 9780195081077 ISBN: 0195081072

Description: New in new dust jacket. Fine in fine dust jacket. Clean crisp copy. This is not a print-on-demand or digitized product. No spine or shelf wear; pages are clean, tight, bright, and unmarked. Read More

Aubrey Beardsley and British Wagnerism in the 1890s: The Imperfect Wagnerites

Edition: First edition Binding: Hardcover Publisher: Oxford University Press, United Kingdom Date published: 2002 ISBN-13: 9780198187325 ISBN: 0198187327

Description: New in new dust jacket. Fine in fine dust jacket. Clean crisp copy. This is not a print-on-demand or digitized product. No spine or shelf wear; pages are clean, tight, bright, and unmarked. Read More

Performance Practices: Late 20th Century Music

Format: DVD Studio: Warner Bros. Date: March 21, 2007 UPC: 038081228556

Description: Stewart Gordon. New in new packaging. Run time: 55 mins. Originally released: 2004. Package never opened. Read More

Vaughan Williams: Fantasia on Greensleeves; Fantasia on a Theme of Thomas Tallis [DVD Audio]

Format: DVD-Audio Label: Naxos Date: 2003 UPC: 747313105359

Description: New in new packaging. Originally released: 2003. Not a CD-R, cutout, promo, music club reissue, or on-demand ArkivMusic reissue: it is the original 2004 Naxos DVD-Audio release manufactured in the EU. Read More
---