OLDIES
1-800-336-4627
E-mail OLDIES
Overall Seller Rating:
Alibris UK seller since January 2014
---
Search 1,706 books, 42,014 movies, and 17,470 music items from this seller
Spotlight movie from OLDIES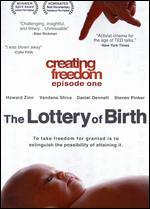 Howard Zinn, Vandana Shiva, Daniel Dennett, Steven Pinker. 2013 Run time: 77. BRAND NEW.
Featured movies from OLDIES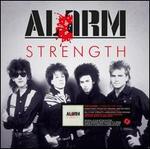 by
The Alarm
$25.95
BRAND NEW.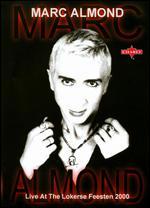 $13.00
Marc Almond. 2008 Run time: 103. BRAND NEW.
---
The Collins Kids at Town Hall Party, Vol. 2

Format: DVD Studio: Bear Family Date: 08/03/2004 UPC: 4000127200105

Description: The Collins Kids. 2004 Run time: 86. BRAND NEW. Read More

condition:

Overall:

Available Qty: >10

Seller Name & Rating:

OLDIES, PA, USA

Standing With Stones: a Journey Through Megalithic Britain

Format: DVD Studio: Disinformation Date: 05/19/2009 UPC: 826262005498

Description: Rupert Soskin. 2008 Run time: 136. BRAND NEW. Read More

condition:

Overall:

Available Qty: >10

Seller Name & Rating:

OLDIES, PA, USA

Format: Blu-Ray Studio: Blue Underground Date: 07/01/2016 UPC: 827058700696

Description: Eli Wallach, Roddy McDowall, Christopher Lee, Jeff Cooper, David Carradine. 1979 Run time: 97. BRAND NEW. Read More

condition:

Overall:

Available Qty: >10

Seller Name & Rating:

OLDIES, PA, USA

Format: DVD Studio: Sub Rosa Studios Date: 04/01/2008 UPC: 674945124536

Description: Wrath, Booby Trap, Over the Edge, Hot Rod to Hell, Pandoras, Run Down Love Battery, Elvis Hitler, Judas Kiss, Del-Lords, The... 2008 Run time: 40. BRAND NEW. Read More

condition:

Overall:

Available Qty: >10

Seller Name & Rating:

OLDIES, PA, USA

Format: DVD Studio: Cleopatra Date: 04/15/2008 UPC: 022891472995

Description: Annmarie Lynn Gracey, Colby Veil, Jed Rowen, Simon Burzynski, Monte Hunter, Mike Murga. 2008 Run time: 80. BRAND NEW. Read More

condition:

Overall:

Available Qty: >10

Seller Name & Rating:

OLDIES, PA, USA

Format: DVD Studio: Gazell Records Date: 08/23/2011 UPC: 760137521198

Description: Baker, Chet. 2011 Run time: 55. BRAND NEW. Read More

condition:

Overall:

Available Qty: >10

Seller Name & Rating:

OLDIES, PA, USA

Hughes, Glenn-Live at the Robin 2: Wolverhampton 6th & 7th June 2009

Format: DVD Studio: Ais Date: 03/09/2010 UPC: 9327066002627

Description: Hughes, Glenn. 2010 Run time: 202. BRAND NEW. Read More

condition:

Overall:

Available Qty: >10

Seller Name & Rating:

OLDIES, PA, USA

Blues and the Alligator: the First Twenty Years of Alligator Records

Format: DVD Studio: Gazell Records Date: 08/23/2011 UPC: 760137521099

Description: VARIOUS. 2011 Run time: 52. BRAND NEW. Read More

condition:

Overall:

Available Qty: >10

Seller Name & Rating:

OLDIES, PA, USA

By the Devil's Hand: the 666 Killer

Format: DVD Studio: World Wide Multi Media Date: 08/23/2011 UPC: 886470168897

Description: Susana Gibb. 2011 Run time: 90. BRAND NEW. Read More

condition:

Overall:

Available Qty: >10

Seller Name & Rating:

OLDIES, PA, USA
---