Search for books from New England Booksellers Advanced Search
Search 5,575 books, 4,172 movies, and 9,240 music items from this seller
Spotlight book from New England Booksellers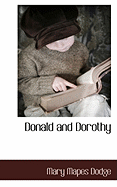 $213.40
Fair. Fair: Fair condition book with significant wear. No dj. This is a reading copy. Binding is intact, but may be weak or cracked at the hinges. Fair books may be missing dust jackets or may be former library copies. We try to capture as much as possible in our photographs, but please feel free to write with specific questions about the book, which will be answered promptly. Roundabout Books ships within two business days in recyclable mailers. We accept returns quickly and without hassle if ...
Featured books from New England Booksellers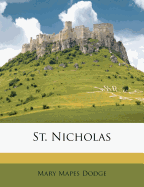 by
Dodge, Mary Mapes
$39.27
Good. B001LOJ1XG Good overall physical condition. Good condition books may have some underlining or marking, or some slight bending. Books may have sales stickers from previous booksellers or remainder marks. Some good condition books are former library copies. We accept returns quickly and without hassle if your book arrives differently than described.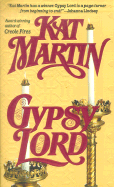 by
Martin, Kat
$10.22
Fine. 0312928785 Excellent, unmarked copy with little wear and tight binding. We ship in recyclable American-made mailers. 100% money-back guarantee on all orders.
---
Sins of a Duke (the Griffin Family)

Binding: MASS MARKET PAPERBACK Publisher: Avon Date published: 2007 ISBN-13: 9780060843076 ISBN: 0060843071

Description: Very Good. 0060843071 Very good physical condition, with no marking in the text of the book. Some of our very good condition books may have gift inscriptions or a name in the inside cover. Book covers may have sales stickers from Roundabout Books or previous booksellers. The dust jacket may not be in as good condition as the books itself. We accept returns quickly and without hassle if your book arrives differently than described. Read More

Thinking Things Through: an Introduction to Philosophical Issues and Achievements (Mit Press)

Edition: 2nd edition Binding: PAPERBACK Publisher: A Bradford Book Date published: 2015 ISBN-13: 9780262527200 ISBN: 0262527200

Description: Fine. 0262527200 Excellent, unmarked copy with little wear and tight binding. We ship in recyclable American-made mailers. 100% money-back guarantee on all orders. Read More

Format: DVD Studio: ACORN MEDIA Date: 2008 UPC: 054961810994

Description: Fine. 054961810994 Disc, case and artwork in excellent condition with little sign of use. May not include online digital copy. We ship in recyclable American-made mailers. 100% money-back guarantee on all orders. Read More

Format: AUDIO CD Label: Lost Highway Date: 2007 UPC: 602498583487

Description: New. 602498583487 New with original packaging intact. We ship in recyclable American-made mailers. 100% money-back guarantee on all orders. Read More

Format: AUDIO CD Label: London Date: 1990 UPC: 028941448927

Description: Very Good. 028941448927 Very light wear to disc. Case and artwork included but clearly used; may not include online digital copy. We ship in recyclable American-made mailers. 100% money-back guarantee on all orders. Read More

Format: AUDIO CD Label: unknown UPC: 745099421823

Description: Fine. 745099421823 Disc, case and artwork in excellent condition with little sign of use. May not include online digital copy. We ship in recyclable American-made mailers. 100% money-back guarantee on all orders. Read More

Format: AUDIO CD Label: Tamla / Motown Record Corporation UPC: 050109614424

Description: Fine. 050109614424 Disc, case and artwork in excellent condition with little sign of use. May not include online digital copy. We ship in recyclable American-made mailers. 100% money-back guarantee on all orders. Read More

Japan Remodeled: How Government and Industry Are Reforming Japanese Capitalism (Cornell Studies in Political Economy)

Binding: PAPERBACK Publisher: Cornell University Press Date published: 2007 ISBN-13: 9780801473715 ISBN: 0801473713

Description: Fine. 0801473713 Excellent, unmarked copy with little wear and tight binding. We ship in recyclable American-made mailers. 100% money-back guarantee on all orders. Read More

Format: AUDIO CD Label: Nonesuch Date: 2008 UPC: 075597992854

Description: Good. 075597992854 Very light wear to disc. Case and artwork included but clearly used; may not include online digital copy. We ship in recyclable American-made mailers. 100% money-back guarantee on all orders. Read More
---