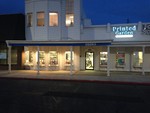 Printed Garden, Booksellers
Carrying a carefully curated collection of new, gently used secondhand, signed, and rare books of all genres for all ages.
We take an old-school approach to bookselling. Owner Aaron Cance has worked in the book industry with and for career booksellers for twenty years, learning the new, secondhand, and rare book trades. Every book in our store has been hand-selected, accurately graded, and conscientiously described. Orders are filled promptly, and every item we send out is shipped in a box with plenty of packaging to make sure it arrives at its destination in the same condition in which it left our store.
E-mail Printed Garden, Booksellers
Overall Seller Rating:
Alibris UK seller since October 2016
---
Search for books from Printed Garden, Booksellers Advanced Search
Search 2,611 books from this seller
Spotlight book from Printed Garden, Booksellers
$507.00
VG+ in VG+ jacket. Octavo. Blue cloth boards quarterbound in a steel blue colored backstrip with gilt lettering. slight bump at the head of the spine and a fair amount of bumping at the tail. Corners are sharp. Textblock is straight and tight. Pages are all clean and bright. 374 pages. Dust Jacket has a fair amount of rubbing at the head and tail of the spine with some very small accompanying tears, the largest of which is about 1/4". Very light rubbing at the tips of the upper corners and a 1 ...
Featured books from Printed Garden, Booksellers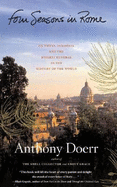 by
Doerr, Anthony
$47.00
NF in NF jacket. Octavo. Cream colored boards quarterbound in a blue backstrip with copper colored lettering. Book essentially has not flaws but there is what appears to be a manufacturing error at the head of the spine. There is a tan strip about an inch wide that is bound under the boards but over the backstrip. Lettering has been impressed upon it "Anthon" with the "y" a normal copper color on the backstrip. 210 pages. Dust Jacket has no noticable flaws. Photographs of the anomaly available ...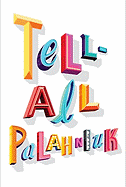 by
Palahniuk, Chuck
$37.00
NF in F jacket. Signed by the Author SIGNED-Octavo. Black boards and spine with bright, shiny silver lettering. Light bumping at the tail of the spine. Signed by the author on the title page in blue pen. Textblock straight and tight; pages clean, white and crisp. 179 pages. Dust Jacket has no discernable flaws.
---
Edition: First Edition, First Printing Binding: Hardcover Publisher: Doubleday, New York Date published: 2012 ISBN-13: 9780385533034 ISBN: 0385533039

Description: New in New jacket. Signed by the Author SIGNED-Octavo. Bright red boards and spine with a black textblock on the spine and gilt lettering. Signed by the author in black pen (with red devil tail) on a tip-in page bound into the front of the book by the publisher. Textblock is straight and tight; pages clean, white and crisp. Neither the book nor the dust jacket have any discernable flaws. Read More

Edition: First Edition, First Printing Binding: Hardcover Publisher: Farrar, Straus and Giroux, New York Date published: 2000 ISBN-13: 9780374199890 ISBN: 0374199892

Description: NF in NF jacket. Signed by the Author SIGNED-Octavo. Ochre colored boards thirdbound in a black cloth backstrip with gilt lettering. Very faint bump at the tail of the spine. Ochre endpapers. Signed by the author on the title page in black pen. Textblock is straight and tight; pages clean, white and crisp. Dust Jacket has no noticable flaws but does show very faint evidence of handling on the white portion of the rear cover-would still consider this gift quality. Read More

Edition: First Edition, First Printing Binding: Hardcover Publisher: Algonquin Books of Chapel Hill, Chapel Hill Date published: 1991 ISBN-13: 9780945575610 ISBN: 0945575610

Description: VG+ in VG+ jacket. Signed by the Author SIGNED-Octavo. Decorative tan paper boards quarterbound in a black cloth backstrip with copper foil lettering. Light bumpinmg at the head of the spine and a fair amount of bumping at the tail. Black endpapers. Signed by the author on the half title page in black pen. Textblock is straight and tight; pages clean, white, and crisp. 345 pages. Dust Jacket has very light rubbing at the very tips of the outside corners. $19.95 price on the upper corner of the ... Read More

Edition: First Edition, First Printing Binding: Hardcover Publisher: Liveright / W. W. Norton & Company, New York Date published: 2013 ISBN-13: 9780871403797 ISBN: 087140379X

Description: New in New jacket. Signed by the Author SIGNED-Octavo. Tan boards quarterbound in a light blue backstrip with gilt lettering. Very faint bump at the head and tail of the spine. Map endpapers. This is a new book that has not been previously owned. Signed by the author on the title page in orange felt tipped pen. 344 pages. Dust Jacket has no discernable flaws. Read More

Family Furnishings Selected Stories 1995-2014

Edition: First Edition, First Printing Binding: Hardcover Publisher: Alfred A. Knopf, New York Date published: 2014 ISBN-13: 9781101874103 ISBN: 1101874104

Description: New in New jacket. Signed by the Author SIGNED-Octavo. Charcoal colored boards and spine with silver lettering. This is a new book that has never been read. Signed by the Nobel Prize winning author in blue pen on a tip-in page bound into the front of the book by the publisher. 620 pages. Neither the dust jacket nor the book have any discernable flaws. Read More

Edition: First Edition, First Printing Binding: Hardcover Publisher: Algonquin Books of Chapel Hill, Chapel Hill Date published: 2012 ISBN-13: 9781616200428 ISBN: 1616200421

Description: New in NF jacket. Signed by the Author SIGNED-Octavo. Brightr orange cloth boards and spine with gilt lettering. This is a new book that was only opened for Benaron's signature. Signed by the author on the title page in black pen. 365 pages. Dust Jacket has light shelf rubbing at the very tips of the lower corners. Read More

Edition: First Edition, First Printing Binding: Hardcover Publisher: McSweeney's Books, San Francisco, CA Date published: 2005 ISBN-13: 9781932416220 ISBN: 1932416226

Description: As New. SIGNED-Duodecimo. Colorful, illustrated paper over board quarterbound in a dusky blue cloth backstrip with red lettering. Illustrated endpapers. This book is new and has only been opened for the author event. Signed by the author on the title page in black felt tipped pen. 276 pages. No dust jacket, as issued, but the rear board is covered by a pocket full of collectible cards and wrapped in an unbroken paper band. Collected short stories. A beautiful copy. Read More

Edition: First Edition, First Printing Binding: Hardcover Publisher: Nan A. Talese / Doubleday, New York Date published: 2009 ISBN-13: 9780385528771 ISBN: 0385528779

Description: New in New jacket. Signed by the Author SIGNED-Octavo. Dark green boards quarterbound in a very slightly lighter green cloth backstrip with shiny gilt lettering. White endpapers. Signed by the author on the title page in black pen. 434 pages. $26.95 price on the upper corner of the front inside flap. Neither the book nor the dust jacket have any discernable flaws. The second installation in Atwood's dystopic trilogy that started with Oryx and Crake and concluded with Maddaddam. Read More

Edition: First Edition, First Printing Binding: Hardcover Publisher: Nan A. Talese / Doubleday, New York Date published: 2014 ISBN-13: 9780385539128 ISBN: 0385539126

Description: NF in New jacket. Signed by the Author SIGNED-Octavo. Pale green boards quarterbound in a gunmetal blue cloth backstrip with shiny silver lettering. This is a new book that has never been read, but there is a tiny closed tear in the head of the spine (appx 1/32"). Book otherwise has no discernable flaws. White endpapers. Signed by the author on the title page with a black felt tipped pen. 273 pages. Dust Jacket has no discernable flaws. $25.95 price on the upper corner of the front inside flap. ... Read More
---