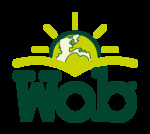 worldofbooks
We have a fantastic range of pre-loved books, with recent titles and unique editions. If you can t find it in our store then ask us, we have over 2 million products in stock!
At World of Books we know the excitement of a new page turner and the familiar joy of an old favourite book, CD or DVD, that s why we think it s a travesty to discard these items when there is still life in them yet! We believe in giving each item the chance of finding a new home, and we re not that bad at it, we ve found new homes for over 9 million products in over 175 countries. We are also committed to minimising our impact on the environment. If a book can t be saved we don t want it to end up in landfill where it can take years to biodegrade. 423 tonnes of books are recycled on behalf of World of Books each week, each ton saves 17 trees. That's why we can guarantee that a book from us won t cost the earth.
E-mail worldofbooks
Overall Seller Rating:
Alibris UK seller since April 2011
---
Search for books from worldofbooks Advanced Search
Search 1,655,518 books, 144,021 movies, and 193,733 music items from this seller
Spotlight book from worldofbooks
$28.75
Very Good. In very good dust jacket. Go You Ahead Hmmn…! (HarperCollins Audio Comedy S. )
Featured books from worldofbooks
by
Trans-Siberian Orchestra
$3.17
Adam/Dwight; Gruber/Oliva/ONeill; Kinkel/Manson/ONeil; Kinkel/O'Neill/Oliv; Kinkel/Oliva/ONeill; Kinkel/Oliva/Tchaik;... Very Good. In very good packaging. Trans-Siberian Orchestra-Christmas Eve by Trans-Siberian Orchestra.
by
Tolkien, J. R. R., and Shaw, Martin
$17.16
Very Good. In very good dust jacket. Intended for a young adult/teenage audience. Intended for a juvenile audience. The Hobbit by Tolkien, J. R. R.
---
Death by Drowning: And Other Stories

Edition: Unabridged edition Binding: Audiobook CD Publisher: HarperCollins Publishers Ltd, London Date published: 2000 ISBN-13: 9780007111947 ISBN: 0007111940

Description: Very Good. In very good dust jacket. Death by Drowning: and other stories by Christie, Agatha. Read More

condition:

Book:

Seller Name & Rating:

worldofbooks, WEST SUSSEX, UNITED KINGDOM

The Lord of the Rings: Part One: the Fellowship of the Ring

Edition: Unabridged edition Binding: Audiobook CD Publisher: HarperCollins Publishers Ltd, London Date published: 2002 ISBN-13: 9780007141296 ISBN: 0007141297

Description: Very Good. In very good dust jacket. The Fellowship of the Ring-Audio CD by Tolkien, J. R. R. Read More

condition:

Book:

Seller Name & Rating:

worldofbooks, WEST SUSSEX, UNITED KINGDOM

The The Lord of the Rings: The Lord of the Rings CD Gift Set 50th Anniversary

Edition: Unabridged edition Binding: Audiobook CD Publisher: HarperCollins Publishers Ltd, London Date published: 2002 ISBN-13: 9780007141326 ISBN: 0007141327

Description: Very Good. In very good dust jacket. The Lord of the Rings (Complete and Unabridged Gift Set) (46 CDs) by Tolkien, J. R. R. Read More

condition:

Book:

Seller Name & Rating:

worldofbooks, WEST SUSSEX, UNITED KINGDOM

Edition: Unabridged edition Binding: Audiobook CD Publisher: HarperCollins Publishers Ltd, London Date published: 2002 ISBN-13: 9780007145379 ISBN: 0007145373

Description: Very Good. In very good dust jacket. The Blue Geranium & Other Stories: Unabridged (The Agatha Christie Collection: Marple) by Christie, Agatha. Read More

condition:

Book:

Seller Name & Rating:

worldofbooks, WEST SUSSEX, UNITED KINGDOM

The Bloodstained Pavement: Complete & Unabridged

Edition: Unabridged edition Binding: Audiobook CD Publisher: HarperCollins Publishers Ltd, London Date published: 2002 ISBN-13: 9780007145386 ISBN: 0007145381

Description: Very Good. In very good dust jacket. The Bloodstained Pavement: Complete & Unabridged (The Agatha Christie Collection: Marple) by Christie, Agatha. Read More

condition:

Book:

Seller Name & Rating:

worldofbooks, WEST SUSSEX, UNITED KINGDOM

Edition: Abridged edition Binding: Audiobook CD Publisher: HarperCollins Publishers Ltd, London Date published: 2003 ISBN-13: 9780007154784 ISBN: 000715478X

Description: Very Good. In very good dust jacket. 3 CDs in jewel case. Elizabeth by Starkey, David. Read More

condition:

Book:

Seller Name & Rating:

worldofbooks, WEST SUSSEX, UNITED KINGDOM

Edition: Abridged edition Binding: Audiobook CD Publisher: HarperCollins Publishers Ltd, London Date published: 2003 ISBN-13: 9780007154814 ISBN: 000715481X

Description: Very Good. In very good dust jacket. The Last Precinct by Cornwell, Patricia. Read More

condition:

Book:

Seller Name & Rating:

worldofbooks, WEST SUSSEX, UNITED KINGDOM

Binding: Audiobook CD Publisher: HarperCollins Publishers Ltd, London Date published: 2002 ISBN-13: 9780007157051 ISBN: 0007157053

Description: Very Good. In very good dust jacket. Intended for a juvenile audience. The Dr. Seuss Collection by Seuss, Dr. Read More

condition:

Book:

Seller Name & Rating:

worldofbooks, WEST SUSSEX, UNITED KINGDOM

The The Big Four: The Big Four Complete & Unabridged

Edition: Unabridged edition Binding: Audiobook CD Publisher: HarperCollins Publishers Ltd, London Date published: 2003 ISBN-13: 9780007157563 ISBN: 0007157568

Description: Very Good. In very good dust jacket. The Big Four: Complete & Unabridged by Christie, Agatha. Read More

condition:

Book:

Seller Name & Rating:

worldofbooks, WEST SUSSEX, UNITED KINGDOM
---